Founding Patrons
With immense gratitude, we would like to recognize our Founding Patrons, whose visionary gifts ten years ago created a cascade of generosity from individuals, corporations, foundations and governments. It is through their support that we continue to uncover Canada's next generation of entrepreneurs.
Pledged Supporters
NEXT Canada has been able to provide a transformative experience to young innovators due in large part to the generosity of our supporters. With great thanks, we recognize our valued multi-year supporters who have an active pledged commitment to NEXT Canada in our FY21 and any new contributions in FY22 (Sept. 1, 2021 – Aug. 30, 2022):
Transformational Supporters
Pillar Supporters
Builder Supporters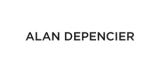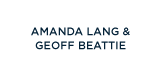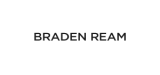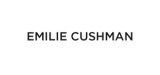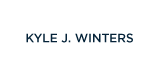 Notes:
i. Support from the Government of Quebec, BMO and Power Corporation of Canada is designated to Next AI Montreal.
ii. Support from Air Canada, NVIDIA, Osler, Hoskin & Harcourt LLP, The Printing House relates to their respective in-kind contributions.
Single Year Contributors
NEXT Canada is pleased to recognize the valuable contribution made by the following contributors in our FY20 (Sept. 1, 2019 – Aug. 30, 2020) and to date in FY21:
Contributor ($50,000 – $74,999)
Asif Satchu
Adam Jiwan (℅ CAF America)
Rustom & Zarina Satchu
Contributor ($25,000 – $49,999)
The Canavan Family Foundation
Contributor ($10,000 – $24,999)
Ajay Agrawal
Anonymous
Contributor ($5,000 – $9,999)
Mark Machin
Medhi and Najma Khimji
Colleen McMorrow
Contributor ($1,000 – $4,999)
Lexi Kaplin
Nancy Lockhart 
Lee Lau
John Kelleher
Return on Academic Program
NEXT Canada would like to acknowledge the support of the following alumni ventures:
Erthos
(Nuha Siddiqui – Next 36 class of 2018)
Voiceflow
(Braden Ream – Next 36 class of 2018)
Kira Talent
(Emilie Cushman – Next 36 class of 2012)
i. Return on Academic Programs represents revenue associated with liquidity transactions of alumni ventures. These contributions are non-philanthropic but are used to directly support our mission and our ventures. Contributions are recognized over a period of three years as a means of profiling the success of our alumni ventures.
We are grateful for the generosity from all of our supporters and strive for accuracy in our listings. If you have any questions about the lists or would like to speak to our Development Department for more information about giving to NEXT Canada, please contact us.
Updated: August 15, 2021