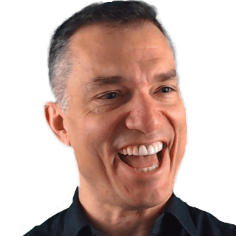 Bio
As a partner in EY's Montréal office, Patrick helps innovation firms and start-ups get the tax credits or grant funding they need to reduce financial risk and bring their projects to term.
Before joining EY, Patrick already had a wealth of experience. Over the last 33 years, he has served in the military, been an assistant professor of software engineering and project management, become an entrepreneur, and managed a team of 80 IT professionals with a telecommunications giant.
During that time, this entrepreneur and seasoned investor became a member of Anges Québec and a leading member of the largest angel investor network in Canada.
Patrick has an MBA from the Jack Welch Management Institute, a PhD in Software Engineering from École Polytechnique de Montréal, and a Bachelor of Computer Engineering from the Royal Military College of Canada.
Over the past 20 years, spurred by his passion for innovation and entrepreneurship, Patrick has built deep experience in business management, private investment and tax incentives that he shares with start-ups and well-established businesses alike.
He develops lasting relationships with business leaders, who respect him and welcome his insights based on his reputation as an entrepreneur and his knowledge of tax incentives and work organization.