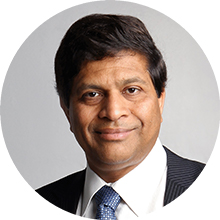 Bio
Damodar Arapakota is a Professional Engineer and an accomplished Technology Entrepreneur and Innovator with a track record of developing and commercializing innovative products in Canada and around the world. Damodar founded technology firms, managed both private and public companies and raised capital from private investors, venture capital firms as well as from the public markets.
Damodar is a Startup Advisor/Mentor and brings extensive experience in several technology areas including IOT/Automation, Fintech, AI, BlockChain, Digital Government, and Smart Cities.
Damodar is Chairman of Nuvis Ventures, and involved with several technology companies.