Women in construction – How Bridgit is taking a stance
Written by Mallorie Brodie (Next 36, 2013), CEO & Co-founder of Bridgit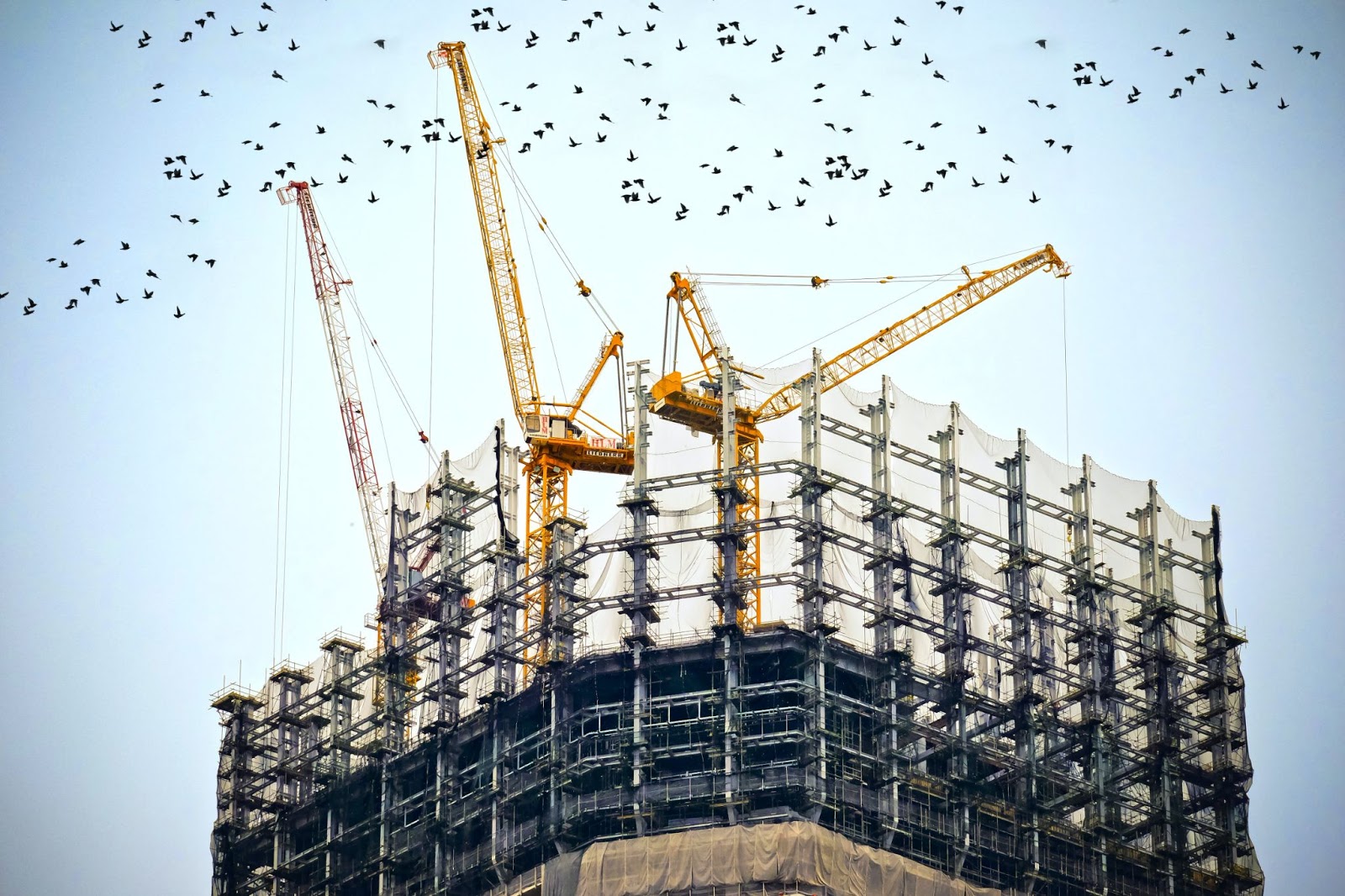 There are many parallels that can be drawn between the construction and technology industries when it comes to women in the workforce. Both have surprisingly low representation of women:
Both the construction and tech industries are also currently dealing with a skilled labor shortage. Women account for 47% of the global workforce, which means that through a labor shortage, the construction and technology industries are only utilizing between 2-4% of all working women.
Think of it this way, if women were equally recruited for 47% of construction jobs, the construction industry in the U.S. alone would add over 50 million candidates. If we're looking to reduce the labor shortage, expanding the talent pool might be a good place to start. 
The labor shortage has been a recurring issue for contractors since the housing crisis in 2008, and it's about to get a lot worse. Between 2025-2030, construction will start seeing the impact of retiring baby boomers, and the difficulties of attracting a younger workforce will be more apparent than ever before.
Adding more women to the workforce isn't an overnight process though. It will take a concerted effort to shift the landscape of the construction talent pool. It will require not only changes in company culture and language, but also changes in recruitment strategies and making construction a more appealing career path for young women.
Consider this: During WWII, the labor force of women grew by 50% with thousands of women joining the construction workforce. After the war ended, 85% of women wanted to keep their jobs. While there may not be an active global war that necessitates such a massive change in the labor force, it's a clear example of women being not only willing to join the construction workforce, but wanting to thrive as part of it.
ConTech company Bridgit is rooted in both industries
Bridgit is a construction technology company founded by Lauren Lake and me. With a foot in two industries that share the same challenges with diversity, we've made an effort from day one to recruit a diverse workforce and ensure an inclusive culture.
By taking a stance on diversity in the tech industry, we have no shortage of people from all backgrounds looking to join our team. When dealing with an ongoing labor shortage, leveraging a diverse workforce has helped us grow our company and explore new ways of approaching our business.
The benefits of a diverse workforce don't stop with growth and problem solving though. Across all industries:
According to the Boston Consulting Group, diverse management teams generate 19% higher revenue
According to McKinsey, companies with a diverse workforce outperform their industry norms by 35%
According to Glassdoor, 67% of job seekers consider a diverse workforce to be important when considering jobs
How we grew a diverse and inclusive workforce
In order to support growing a diverse team at Bridgit, we started with our recruitment process and focused on two key parts:
1) We ensure that our job postings have fewer mandatory requirements in order to attract a broader and more diverse talent pool. According to the Harvard Business Review, women will only apply for jobs if they meet 100% of the criteria, whereas men apply when they reach 60%. 
2) Given the tech industry was quite male-dominated, we focused our outbound recruitment efforts in other industries with skills that could be beneficial to the growth at Bridgit. For customer-facing roles, we searched in the hospitality industry finding a strong overlap in skill sets required.
As mentioned above, Bridgit is rooted in both the construction and technology industries. While we are able to make direct changes to our own culture and recruitment practices, Bridgit is also able, in some ways, to help influence the diversity and inclusion of the construction industry. Here's how Bridgit is doing our part.
How Bridgit is taking a stance (and how you can too)
A shift in language
The language we choose to use is incredibly important. We think in language, we influence with language, and language impacts how we perceive the world around us. The perfect example of the impact that language can have was put forward by George Carlin. He pointed out that from WWI until today, the term "shell shock" slowly changed to "post-traumatic stress disorder". That shift in language has changed our perception of the disorder altogether, almost softening the impact.
The same can be said for exclusionary language. The more we refer to the construction labor force as 'manpower', the more we exclude half the working population. Research from Springer indicated that language styles affected the perception of every test subject. They were less willing to participate in the study when exclusive language was being used. 
Being the leader in construction workforce management, Bridgit is exposed to all kinds of language used to describe a workforce. "Manpower", it turns out, is still very popular among contractors. That presented an opportunity for us at Bridgit to influence a minor shift in language that could help have a big impact on the perception of an entire workforce.
Bridgit is currently challenging their customers and the industry as a whole to steer away from using 'manpower' and instead use 'workforce'. This may be a small change, but it's a catalyst. Asking someone to rethink one piece of language helps introduce them to the idea that exclusionary language can have a significant impact on how they're perceived, which leads to other shifts in language and, as a result, the way we think in general.
Celebrate the growing role of women in construction
Another way that Bridgit is helping to influence the next generation of construction workers is by celebrating the women that are currently paving the way. By sharing success stories of women in construction, our goal is to help raise awareness of the opportunities available to the growing number of women in construction. It also helps to break down barriers for what has always been a male-dominant workforce.
Bridgit was co-founded by two women, and we strongly believe that women can play a critical role in the construction industry moving forward. So, we decided to share stories to help inform and inspire future generations of women that may hesitate to enter a male-dominant industry. Here's an example of one of their stories:
---
Karine Beaudoin, Project Coordinator at Broccolini
What is one piece of advice you would give women making the move into construction?
Don't be afraid to speak your mind and don't second guess yourself just because you are in a male-dominated field!
What are three things you love about construction?
Constant evolution of technologies and building techniques
Overseeing projects that eventually become a tangible reality
Being challenged from one project to another, every project has its own challenges
How do you see the role of women in construction changing in the next 5 years?
More strong women in management and leadership positions.
---
To read more about the women in construction that Bridgit is celebrating, check out the rest here. 
Taking a stance means actively taking steps to foster change. If you're interested in taking a stance supporting women in the workplace, start internally. Experience how a small shift in language can impact your company culture and then challenge your customers and partners to do the same. Don't hesitate to celebrate your team members and customers, and show off your diversity. Seeing is believing, and younger generations not only want to see a future for themselves in your company, they want to see a future for their peers as well.
Mallorie Brodie
Co-founder & Chief Executive Officer at Bridgit
Mallorie holds an Honours degree from the Richard Ivey School of Business, and has almost 10 years of entrepreneurial experience. She holds various entrepreneurial awards, including receiving the top prize at Google Demo Day, being named Techvibes Entrepreneur of the Year, being named to the Forbes Manufacturing & Industry 30 Under 30, being named to the Best Of Canada Forbes Under 30 Innovators list, and being named to the Top 40 Under 40 in Canadian Construction list.