Managing Partner, Alignvest Management Corp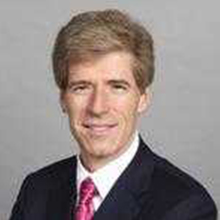 Bio
Tim Hodgson is Managing Partner of Alignvest Management Corporation, a Toronto and New York-based alternative investment management firm. Prior to joining Alignvest Management Corporation, Mr. Hodgson was Special Advisor to Governor Mark Carney at the Bank of Canada (Central Bank) from 2010 to 2012. In that capacity, Mr. Hodgson assisted in implementing key priorities associated with the Bank's financial stability mandate, including the approach to regulation of OTC derivatives, support for repo market resilience, and ensuring capital adequacy at Canadian financial institutions. While serving at the Bank, Mr. Hodgson sat on the Bank's Monetary Policy Review Committee and its Financial Stability Committee. Additionally, he represented the Bank on the Heads of Agencies Committee.
Mr. Hodgson joined the Bank of Canada following a 20-year career at Goldman Sachs, where he served as Chief Executive Officer of its Canadian subsidiary, Goldman Sachs Canada Inc., from 2005 to 2010. Prior to heading Goldman Sachs Canada, Mr. Hodgson held senior positions in Goldman's London, New York, and Silicon Valley offices.
Mr. Hodgson currently sits on the boards of The Public Sector Pension Investment Board (PSP Investments), KGS-Alpha Capital Markets, The Global Risk Institute, The Ivey School of Business and The Next 36. Mr. Hodgson is the Chief Compliance Officer of ACMI. Tim served on the board of Bridgepoint Health for 8 years until July 2014. Mr. Hodgson holds an MBA from The Ivey School of Business at Western University and a Bachelor of Commerce from the University of Manitoba. He is a member of the Manitoba Institute of Chartered Accountants and a member of the Institute of Corporate Directors.