Supporting Alumni for the NEXT Decade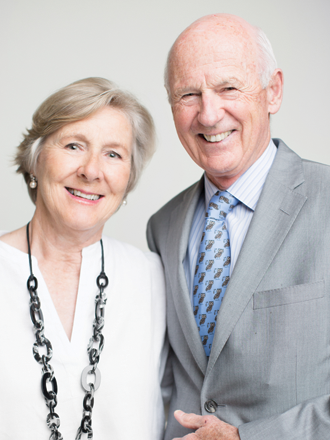 Thank you to Tim and Frances Price
As we reflect on the stories coming out of NEXT Canada's alumni community of over 560 ambitious entrepreneurs, we can't wait to carry the momentum of the past ten years into the next decade. It is our hope to launch 1,000 entrepreneurs and contribute more than a $1B uptick to our economy. 
We can't achieve this lofty goal alone. In order for our aspiring entrepreneurs to keep building companies, creating jobs and solving wicked problems, we'll continue to collaborate with invaluable partners and donors. 
We are thrilled to announce that we are starting 2020 with an incredibly generous $2M gift from long-time supporters Tim and Frances Price. This is the single largest gift in NEXT history and one that will provide the funding essential to supporting and fostering the NEXT alumni community. To double the impact of their generosity, NEXT will match their gift by raising an additional $2M – together, we are making an impact on the next decade, today. 
Without our alumni, we wouldn't be anywhere near closing Canada's prosperity gap. Thanks to the Prices, we can now truly support our alumni for the long run, as they continue to scale their businesses. This significant gift will ensure that our alumni continue to build Canada's strongest entrepreneurial community, supporting each other through the highs and lows. 
"It really is an honour to be in a position to support this organization," said Mr. Price. "This gift is helping young people who are going on to do remarkable things, things that are making Canada a better and more prosperous country. That's a great return on investment, and it's one that makes enormous sense to me as a philanthropist. Together we will fuel the ambition of this NEXT generation of entrepreneurs."
It's incredibly fitting, that as supporters in NEXT's early beginnings, the Prices' are sparking the momentum of the next decade of impact. On behalf of our alumni, our sincere thanks and gratitude to the Prices.