Senior Director, Digital Marketing at Rogers Consumer Publishing and Digital Media Group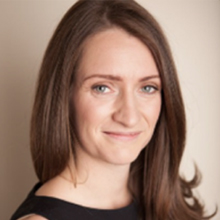 Bio
Sarah Trimble has spent more than 15 years in digital marketing, with a specialized focus in growing digital businesses. Initially she started out in e-commerce at Indigo Books & Music where she grew the e-commerce business, launched Indigo's online community, and led optimization of paid search spend. Sarah has managed all elements of digital marketing from search marketing, to email, to social marketing.
In addition to her in-depth marketing experience, she also has an MBA from Richard Ivey School of Business where she specialized in global business, strategy and leadership. Her capstone project took her to China where she created a 5-year strategic growth plan for the client company.
Combining the skills of digital marketing with her business training, Sarah recently oversaw Texture Canada's operations and led the business from a negative margin business into positive territory over a short 12 months. Currently she is the head of Audience Development at Rogers Media within the Publishing & Digital Content division. This involves optimizing audience growth across all platforms spanning diverse content areas: sports, news, lifestyle, parenting and entertainment. Her focus is on aligning audience growth resources with monetization opportunities.
Sarah was named Top Digital Marketer in Canada, and recognized with numerous industry awards including CMA award for Indigo's Social Community, CMA Best Email Program, CMA Best Promotional Site, as well as being recognized with top academic standing during her MBA.