Former President, Engage People Inc.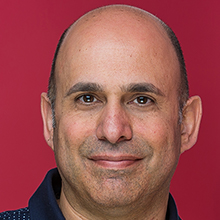 Bio
Ron is a 23-year senior technology executive with a successful track record of building and scaling organizations in Enterprise B2B and SaaS. Ron's core expertise lies in the area of Business Development, Sales and Marketing as he has personally driven hundreds of millions of dollars in revenue from the largest B2B enterprise brands in the world for the companies he has served.
Ron began his career in 1996 working for Carlson Marketing in business development for 4 years and went on to become Co-Founder and President of Carlton One Engagement and Global Reward Solutions. As President of both Ron was focused on Sales and International partnerships and was instrumental in launching the first SaaS technology to the loyalty and incentive industry worldwide in 2007. When Ron exited in 2011, Carlton One was north of 50 MM in top-line revenue. This was achieved all organically and without one dollar in outside investment capital being raised.
After leaving Carlton One Ron went on to launch Accolade International, a tech and SaaS focused company in the global incentive industry, in conjunction with business partners in the UK. Unfortunately, Accolade was not able to commercialize its offer and was shut down in 2012.
In the Summer of 2013 Ron was brought in by 4 Founders to help commercialize a new and innovative global Fintech platform. At Engage People, Ron spearheaded the global sales and business development right from the concept of two market disrupting technologies that allowed for the tokenization of virtual payment cards in local currencies directly with e-commerce merchants. The Engage technology started as an 'idea', was ranked as the fastest growing tech start-up in Canada in 2016 and by the time of his departure Engage was north of 100 MM in top-line revenues with 150 employees in 4 countries. Ron served as President at Engage for 5 years.