RBC & NEXT Canada Partnership Announcement
NEXT Canada is delighted to announce that we have confirmed a Transformational partnership with long-standing supporter, Royal Bank of Canada, in a multi-year agreement which spans support to our three programs, Next 36, Next AI and Next Founders. RBC, a leader in technology and innovation, has been a champion of NEXT Canada for several years. This renewed partnership reflects its deep commitment to supporting and enabling the next generation of tech talent.
"I could not be more thrilled to continue our partnership with RBC and work together to fuel the next generation of entrepreneurs. RBC has consistently gone above and beyond to support our organization, whether that be lending a hand as mentors, running workshops for our entrepreneurs, or through having an RBC executive become part of our Board of Directors. We are immensely grateful for their continued support." – Joe Canavan, CEO of NEXT Canada
As part of their renewal, we are also pleased to welcome RBC Foundation into the fold, who have pledged their support to NEXT Canada through their youth-focused initiative, RBC Future Launch. With an emphasis on our Next 36 program, which selects 36 of Canada's most entrepreneurial university students or recent graduates, Future Launch will support us to equip young people with the tools needed to build Canada's future businesses. 
Together, we look forward to building on the success of our partnership and working towards a more ambitious and competitive Canada.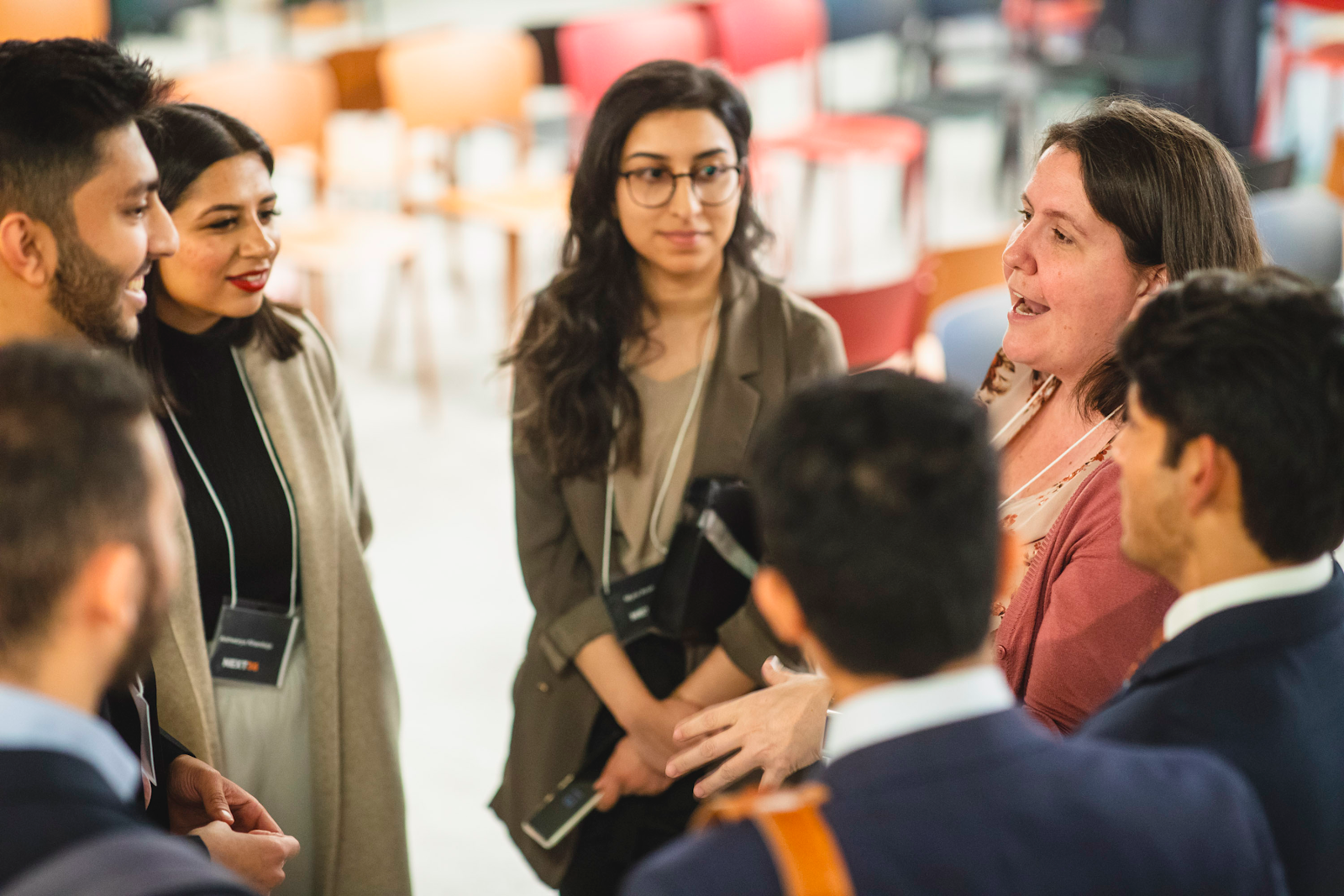 Christine Silva, Senior Director of Tech Employee Experiences speaking to Next 36 entrepreneurs at National Selection Weekend in 2019