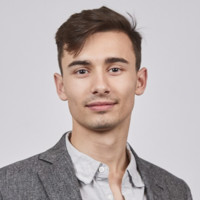 Bio
Quinn is a repeat entrepreneur, global health researcher, and author. He is the former Co-founder and Director of Global Business Development for ADVIN, a health-tech company he helped scale across Bangladesh and India, growing the team to more than 20, and serving more than 150,000 patients, in his second and third year at the University of Toronto.
As a global health researcher, Quinn's work focused on mobile health technology and social network analysis as it relates to the spread of behaviour and information in a health context. He is the former founder of two technology companies and one non-profit.
Quinn currently serves as CEO of Animo, a platform built to help individuals and organizations measure and predict their psychological well-being through use of AI.