Prize Winning Startups At Startupfest 2019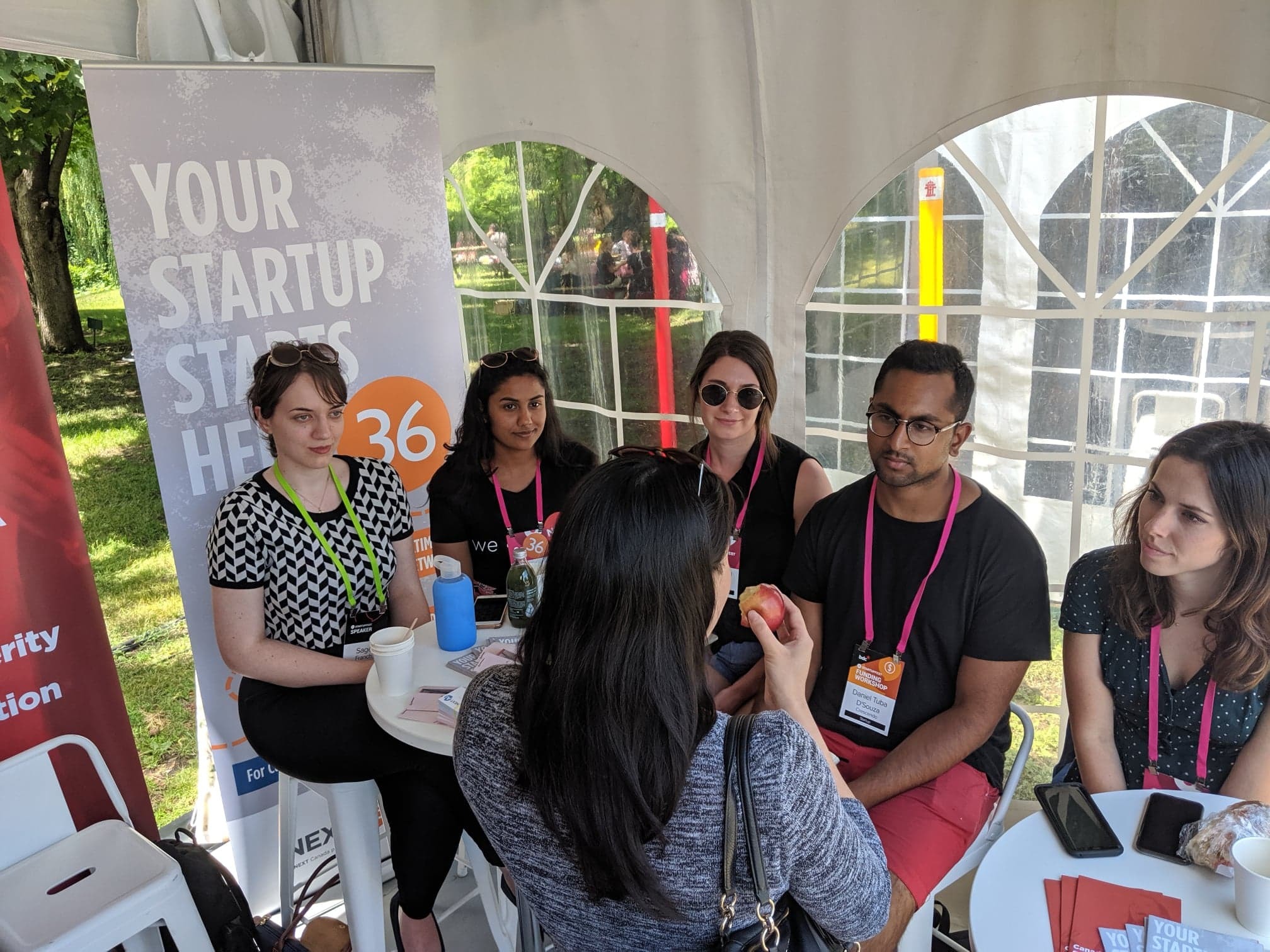 The 9th edition of Startupfest wraps up today, this time at a warm and sunny Circuit Gilles Villeneuve on Île Notre-Dame. Thousands of people turned up from all over to hear from leading innovators, pitch investors (or grandmothers), learn from mentors and just generally network with those who are trying to innovate and make the world a better place. As always, this event was a breeding ground for ideas, deals and cultivating new relationships.
It was a big week in the Montreal startup world with a huge acquisition, an even bigger raise, a status report on the city's ecosystem, as well as a number of awards presented to leading startups at this year's festival. Here are the 2019 winners:
Next 36 Young Entrepreneur Award (win a spot in the 2020 Next 36 Cohort): ResearchStream
NextAI Top Startup Award (win a spot in the 2020 NextAI Cohort): The Lucid Project
ArtupFest: Matthieu Mauss from MtLight
Videotron Disruptive Content Award (x3): Resonate (news radio) $25,000 – MixOnSet $15,000 – Automateur $10,000
Air Canada Award (2 roundtrip tickets to anywhere): SeekShift
Startupfest Version Francaise: Umaneo
Startup World Championships: Clanz
Audience Choice: Spark Charge
Best Onstage Pitch: Canscan Technologies
Grandmothers' Choice: Renew Senses
Best of the Fest ($100,000 prize): Spark Charge
Best of the Fest – Women in Tech ($100,000 prize): Canscan Technologies
Hundreds of other startups made their pitches and were not selected, but all were able to take something away from what is arguably Canada's most beneficial event for startups. A number of other ecosystems also participated this year with delegations from Toronto, Saskatchewan, Calgary, Quebec City, Marseille France and …. Laval!
Of course, this list of prize-winning startups remains incomplete for the moment as there are still awards from Toronto's DMZ program and Banque Nationale (Elevator Pitch) still to come.