Pride Month 2022: Reflections
ALYANA SATCHU June 29, 2022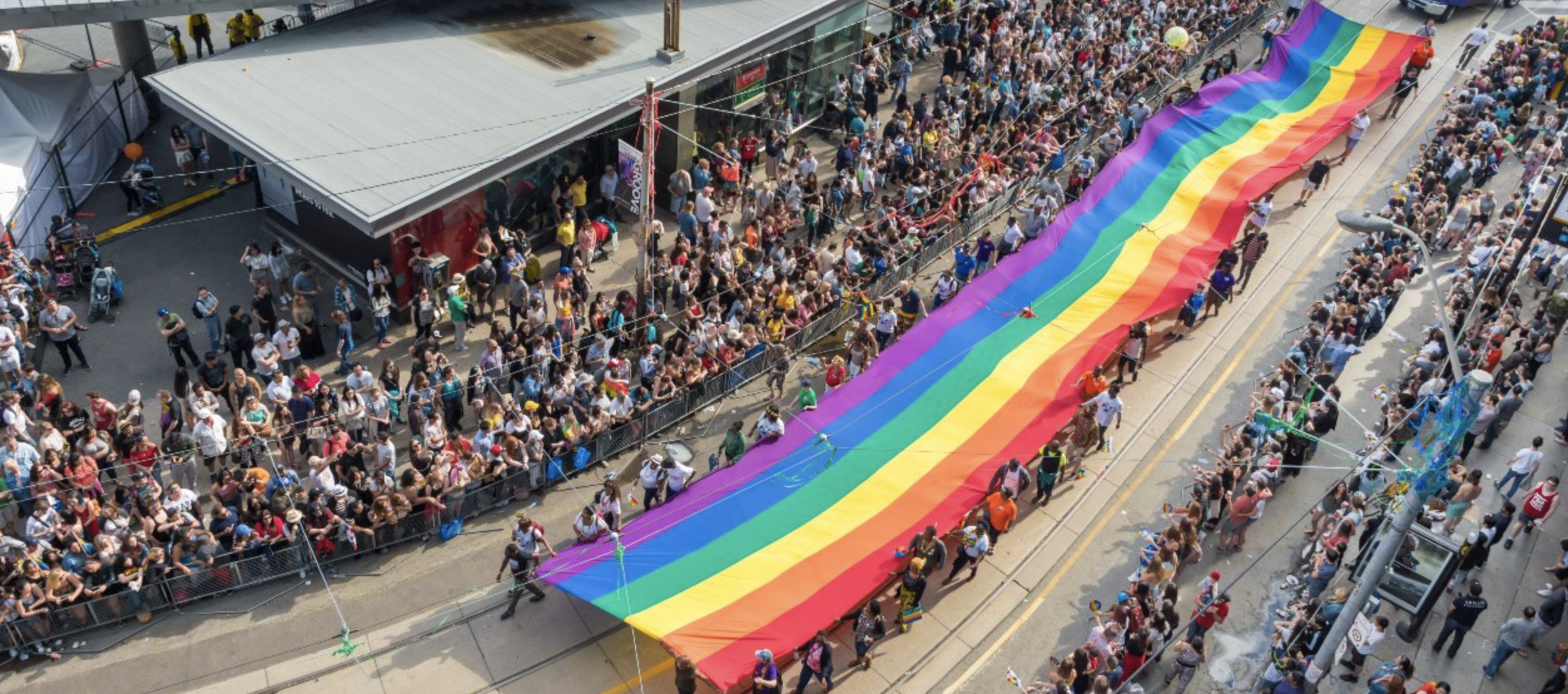 As this year's Pride month comes to a close, NEXT Canada is reflecting on the many accomplishments of LGBTQ+ people within our community. We want to, first, focus on shining a light on two NEXT businesses that have gone above and beyond to support the queer community, and second, illuminate the endeavours of our longstanding partners and supporters to create a more just country for the LGBTQ+ community in Canada.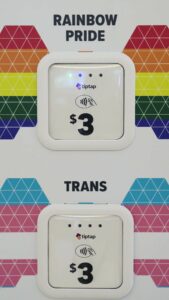 tiptap Pay
NEXT Canada is proud to have incubated numerous ventures that support the Canadian LGBTQ+ community of Canada. Chris Greenfield, a Next Founders 2019 graduate, founded tiptap Pay, a wireless receiver that allows for the instant acceptance of any contactless payment or donation. Not only is tiptap a solution to replace cash payments, but it encourages people to donate to causes that are important to them, with quick and easy money transferring. This Pride month and all throughout the year, tiptap is passionate about removing the stigma that the LGBTQ+ community continues to face surrounding HIV and AIDS.
Proud to power both the Canadian Foundation for AIDS Research (CANFAR) and the AIDS Committee of Toronto, tiptap offers the ability to tap to give™, with all proceeds going to the AIDS Committee of Toronto (ACT). ACT promotes the independence, dignity, health and well-being of people living with HIV and AIDS and those at increased risk of HIV. At this year's Pride Parade, tiptap could be seen in a rainbow "Pride Mobile," and collected a total of $45,000 in donations for Pride Toronto.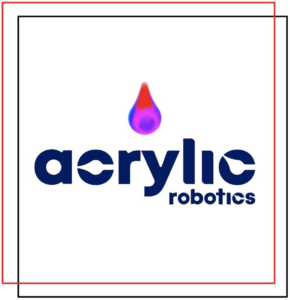 Acrylic Robotics
Another NEXT Canada venture we are excited to highlight is Acrylic Robotics. Founded by Chloë Ryan, a Next 36 2021 graduate, Acrylic Robotics supports independent artists by allowing them to earn a living and gain important exposure without needing to go through a gallery system. With many members of the team, including Chloë, identifying as members of the LGBTQ+ community, Acrylic Robotics addresses the problem that it is difficult to make art at scale, and artists are constantly faced with the choice of pursuing art as a hobby, or as an often unstable and risky profession. In order to make money, artists often must "play the gallery game," which involves inflating prices, marketing themselves to the elite, and intentionally restricting the general public's access to their work to increase value. 
The gallery method is disproportionately more difficult for members of marginalized communities like women, LGBTQ+ people and the BIPOC community. To encourage members of these communities to pursue a creative path, Acrylic Robotics facilitates the artistic process on a smaller, more intimate scale, allowing artists to not have to compromise their passion or pick up an extra job to survive. Challenging the current model of creating and buying art, Acrylic Robotics sells local tools and paints to artists, reproduces art on-demand, and at scale, and sells both the original piece and its reproductions.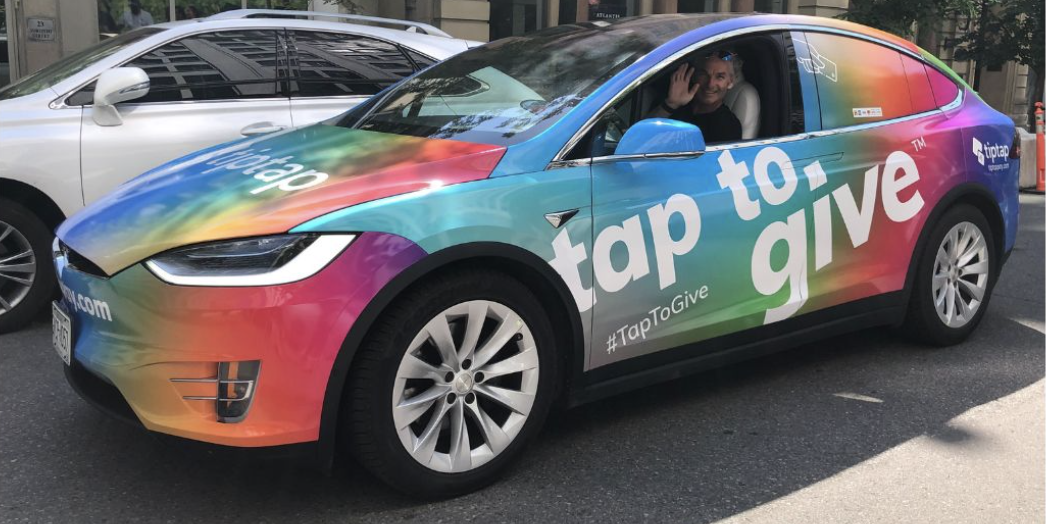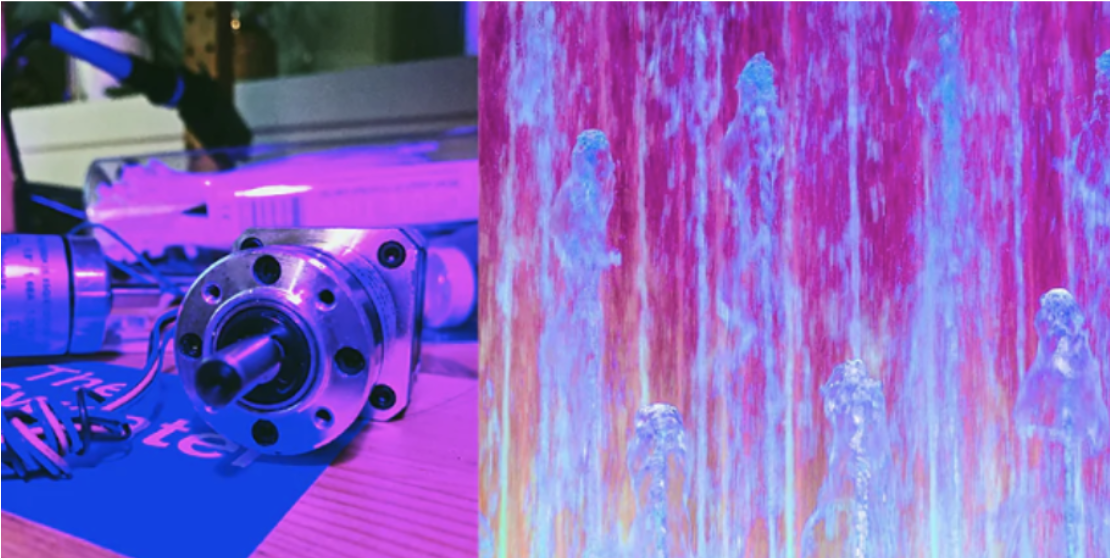 At NEXT Canada, we are excited about the endeavours of our longstanding partners toward creating a more inclusive future in Canada. Listed below are some of the initiatives being run this Pride month by some of our partners and donors.
RBC
Our transformational partner and long-standing supporter, Royal Bank of Canada, works towards a welcoming environment all year round, with the firm's active and growing PRIDE (Proud RBC Individuals for Diversity and Equality) employee resource group. Various events hosted by RBC this month continued to foster inclusivity this Pride month. Read more about RBC's commitment to diversity and inclusion here.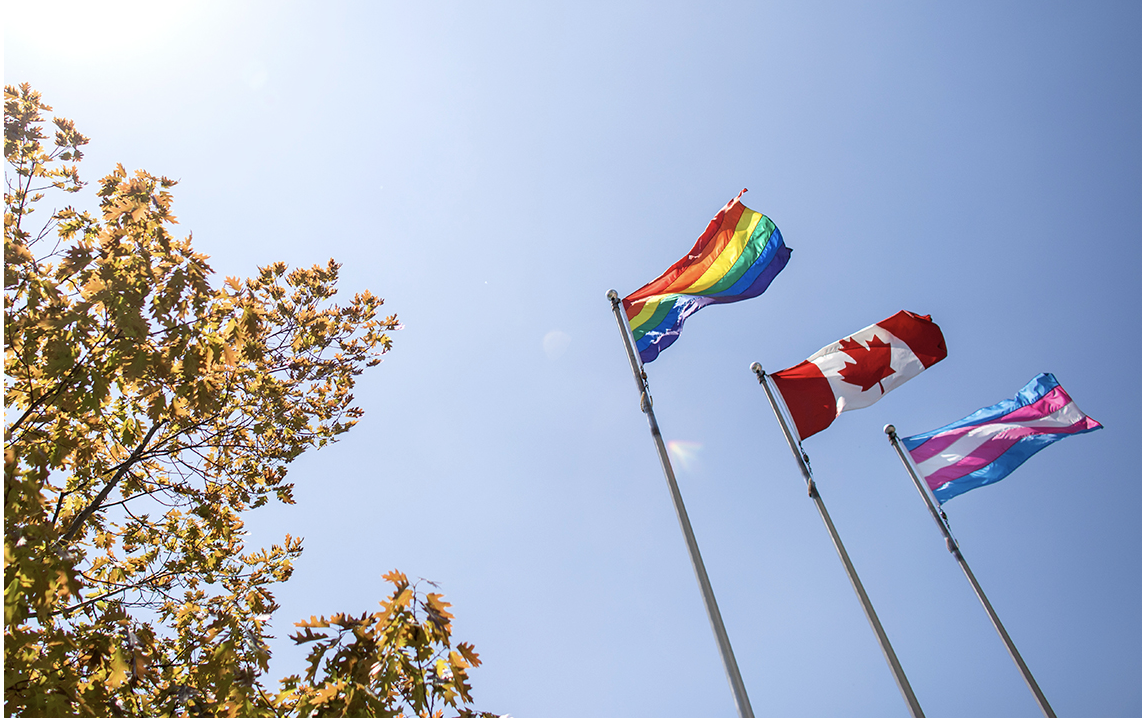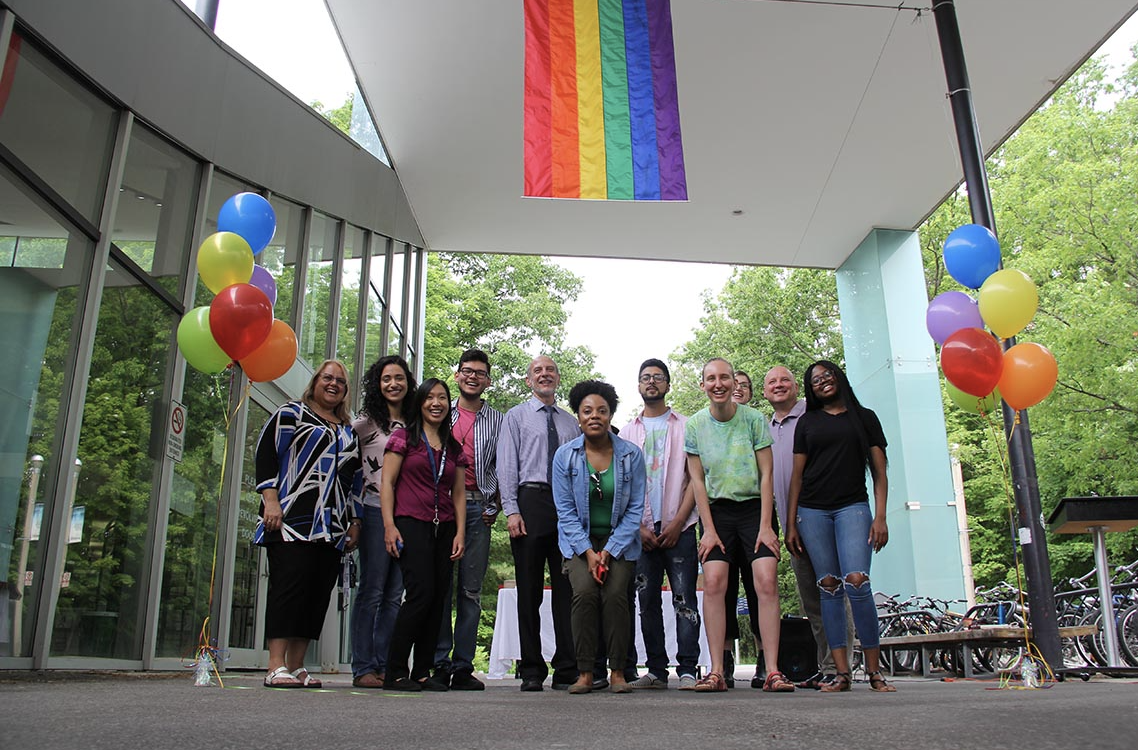 University of Toronto
Our founding academic partner, the University of Toronto, held numerous events to celebrate Pride month. These events include: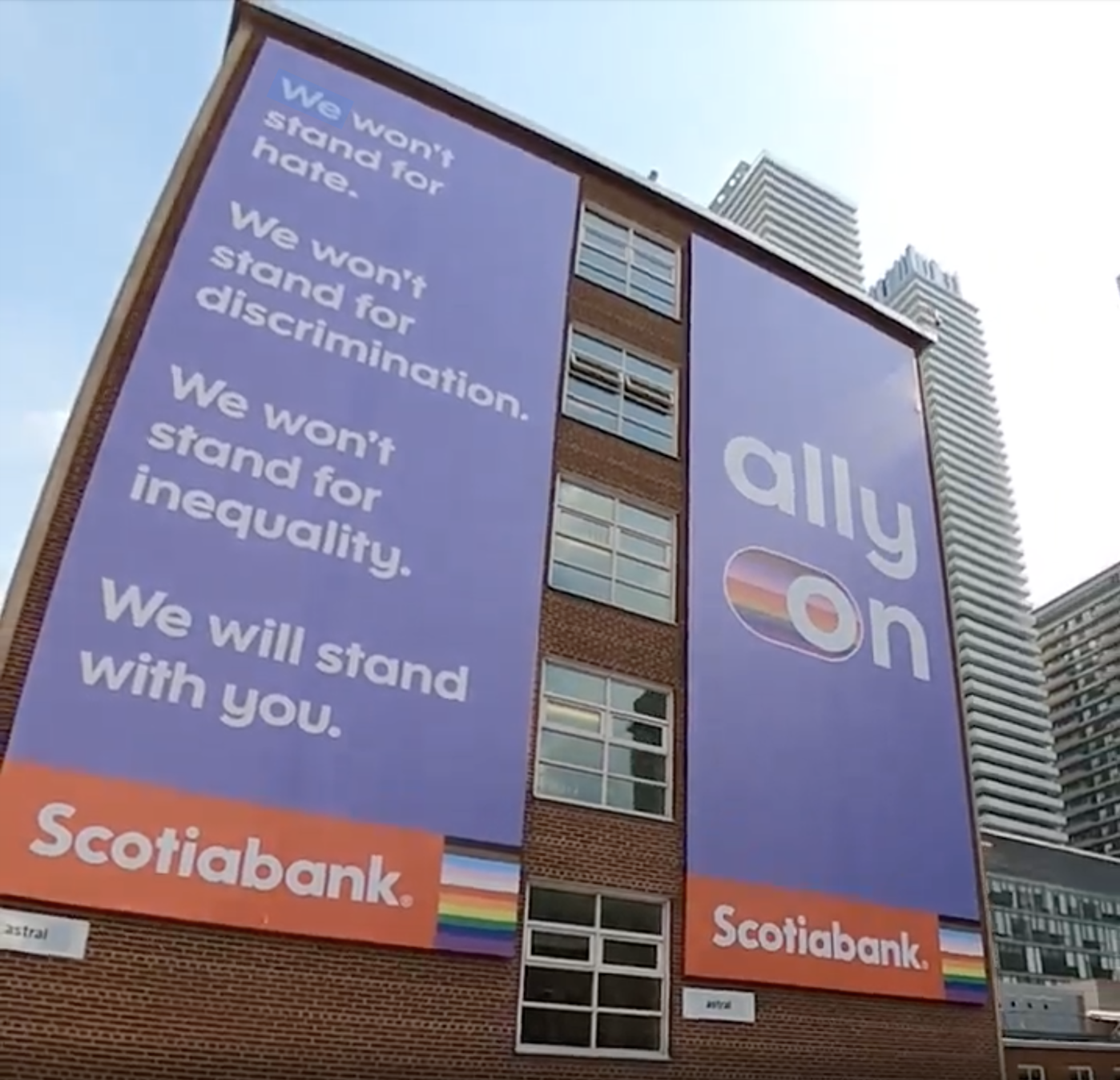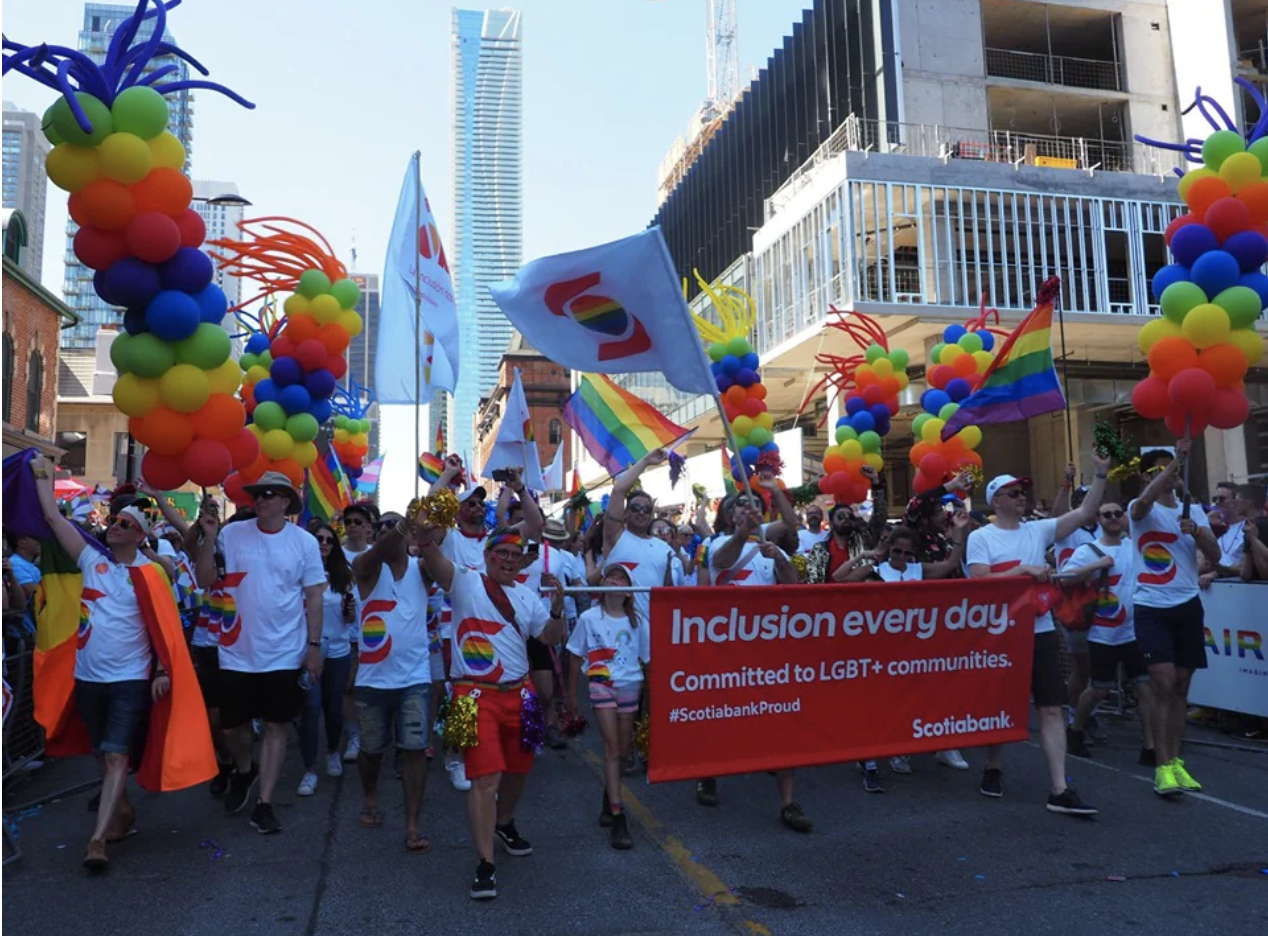 Scotiabank
NEXT Canada is also supported by Scotiabank, which has recently launched various Pride month inclusivity initiatives. Here are some of Scotiabank's recent initiatives to support LGBTQ+ employees:
The company is aiming to increase the representation of LGBTQ+ employees to seven percent or greater by 2025.
Beginning in 2021, Scotiabank has been running an LGBTQ+ Sponsorship Program focusing on high-potential queer talent and providing employees with a structured curriculum including coaching, education, career mapping and more. 
In 2023, Scotiabank will implement an 8-week fully paid parental leave. Additionally, they added new coverage for fertility treatment, adoption and surrogacy. 
To learn more about Scotiabank's various diversity and equity initiatives, click here. 
At NEXT, we are proud of the effort that we, our partners and our sponsors are continuing to dedicate to forging a more inclusive world. As an organization, NEXT Canada continues to support the LGBTQ+ community throughout Pride month and beyond.