Plastics Alternative Startup Ecopackers Raises $4.3M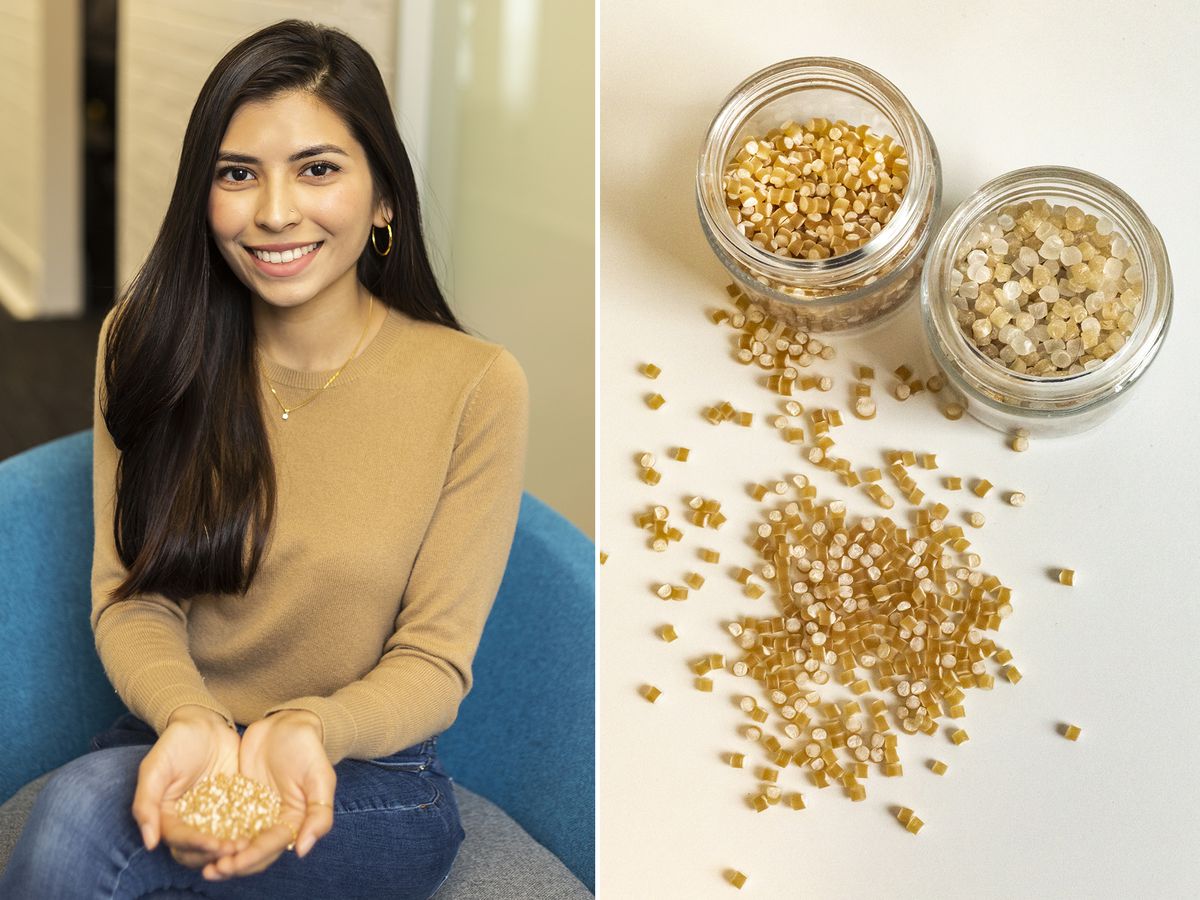 Entrepreneur Nuha Siddiqui (Next 36, 2018) pitched her compostable replacement to plastics to her first venture capital investor in 2018 while snacking on a bowl of packing peanuts – foam nuggets used in packaging to prevent damage.
"When people didn't believe that it was 100 per cent compostable, I would eat the product," Ms. Siddiqui said. "People were shocked and concerned."
A year later, Toronto-based EcoPackers Inc., a for-profit social enterprise that Ms. Siddiqui co-founded, has raised $4.3-million in preseed and seed financing led by Toronto-based Golden Ventures and billionaire Li Ka-shing's Hong Kong-based Horizons Ventures. The company has also launched pilots with companies in China and Canada, leaping into a crowded space of social enterprises working to address plastic reduction. The fundraising rounds attracted angel investors including Ajay Agrawal, founder of the startup boosting Creative Destruction Lab (CDL), and Chen Fong, a Calgary entrepreneur.
The concept was born out of a project Ms. Siddiqui pursued as the president of student social entrepreneurship club Enactus at the University of Toronto and developed through entrepreneurial leadership programs Next 36 and the CDL. It expanded from eco-friendly styrofoam packing made out of potato starch to cutlery, packaging casing and clothing hangers manufactured with agricultural byproducts from local farms.
Joined by fellow graduates Chang Dong, chief technology officer and chemical engineer, and Kritika Tyagi, chief operating officer and plant biologist, they booked one-way tickets to China, the largest global producer of plastic, to launch pilots with plastics companies to test manufacturing their products on a commercial scale.
Plastics pollution has garnered international attention, with large makers of household products, including Unilever PLC and PepsiCo Inc., signing onto global commitments to reduce their use of the material that is cluttering landfills and coastlines. As governments have introduced restrictions and fees to reduce single-use plastic products, Ottawa announced in June that it's moving toward a ban in 2021.
The shift, spurred by changes in consumer demand amid rising climate-change concerns, has caught the attention of social entrepreneurs looking to market bioplastic alternatives to traditional polystyrene and polypropylene, which are used to make food containers and sandwich bags.
Bioplastics products – items that are made from plant or other biological materials such as corn husks – are on the rise as the most common replacement. The global bioplastic packaging market is expected to grow to US$24.84-billion by 2026 from US$5.94-billion in 2018, according to New Jersey-based market research company Fior Markets.
But not all bioplastics are biodegradable, meaning that the products do not completely break down in composts or landfills. That's where EcoPacker's products differ, according to Ms. Siddiqui.
"Our product is 100 per cent compostable," she said. "So you can actually feed your plants with our product. You can put it in your backyard and after a few rainfalls, it will end up becoming part of your environment and you don't have to put it through any industrial level composting systems, which is usually the case with a lot of bioplastics."