Next 36 National Campus Tour @ Communitech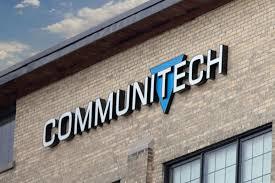 DATE: Oct 09, 2019
TIME: 12 – 1:30pm
Join us on the National Campus Tour @ Communitech, and learn about what it takes to become a high-impact entrepreneur as part of the Next 36.
This interactive session is for students or recent grads looking to launch a new startup, as well as for those who are already building an early-stage venture. Hear from Waterloo-based NEXT alumni on their journey in building successful companies right out of university, and how their trajectory has changed post-program.
Discover NEXT Canada's national programs and the resources they provide to help you navigate the pitfalls all founders face. Arrive curious and ready to be inspired — we are here to demystify the program and help you strengthen your application in the process.
Location: Atlas/Matrix Room at Velocity Garage
Moderator
Jon French, Sr. Director of Global Recruitment and Alumni Community, NEXT Canada
Panelists
Visha Vijayanand – Co-founder, Poche Posh and Alumni, Next 36 and University of Waterloo
Stay tuned as more panelists are added!
This event is brought to you by NEXT Canada, a national non-profit organization that delivers programming for Canada's most promising entrepreneurs through their Next 36, NextAI and Next Founders programs. NEXT Canada counts over 600 alumni and has helped to launch 200 start-ups since 2010. Join us to learn all about Next 36 and NextAI – two of NEXT Canada's exclusive programs that are transforming Canada's most promising individuals into high-impact entrepreneurs.
151 Charles Street West #Suite# 199 Kitchener, ON N2G 1H6
Waterloo
Velocity Garage