Next 36 Alum Venture Sniply Acquired in Multi-Million Dollar Deal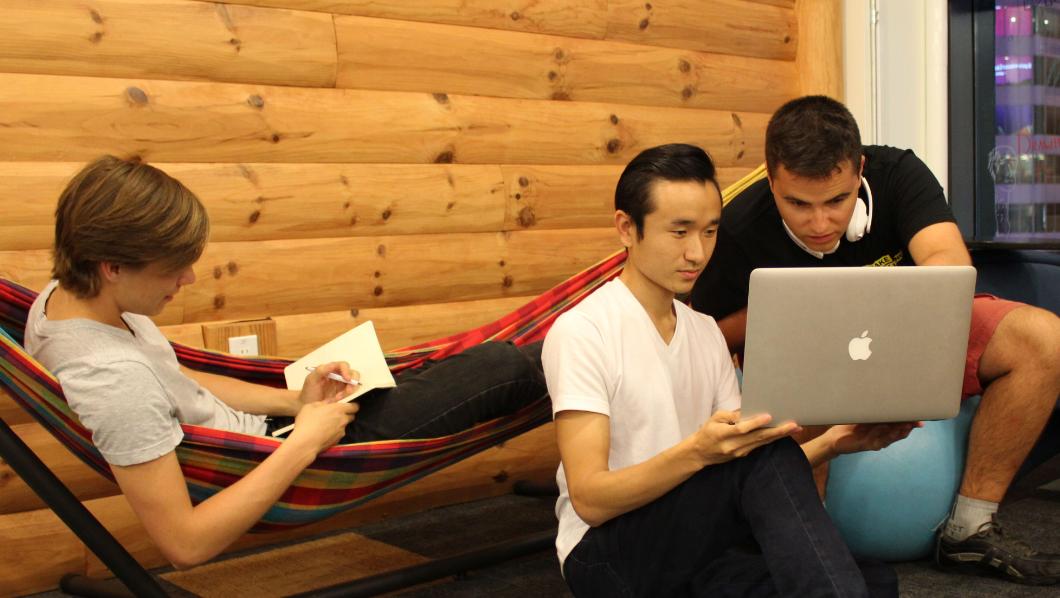 Sniply, a venture created by Next 36 alumni Michael Cheng, Chris Bowal and Nigel Gutzmann as a marketing tool for link sharing, is being acquired in a multi-million-dollar deal by Tim Schumacher, founder of Adblock Plus, a company whose ad-blocking plugin has more than 100 million users.
Cheng created Sniply in 2014, shortly after he completed the Next 36 program, a national initiative supporting youth innovation. Since then he and his partners built Sniply to 500,000 users. The company has been highlighted internationally by such publications as Forbes Magazine.
The acquisition comes only months after Cheng's latest venture, Lumen5, won the New Venture BC top prize for 2019.
"Given the phenomenal growth curve we are seeing at Lumen5, we decided to begin exploring acquisition offers for Sniply, and have just accepted a multi-million dollar offer from Tim Schumacher, the founder of Adblock Plus," says Cheng, a graduate of SFU's School of Interactive Arts and Technology, where he conceived many of his innovative ideas.
"It has definitely been an exciting journey. After spending three years growing Sniply, we saw how video was transforming internet use, and took the opportunity to build a new company, Lumen5."
By 2019 his latest venture was growing six times faster than Sniply, so the founders decided to put their focus on Lumen5, a video creation platform powered by artificial intelligence (AI).
Cheng's latest company, including 25 team members, is based in Vancouver's Mount Pleasant area.
Cheng is the creator of nearly a dozen different ventures, from an early automotive buy and sell service (Automotive QuickTrade) to WittyCookie, a web development company that offers businesses the opportunity to speed-build new websites.
He is a former client of SFU's Coast Capital Savings Venture Connection, SFU's flagship program for early-stage ventures, and one of its first major success stories.