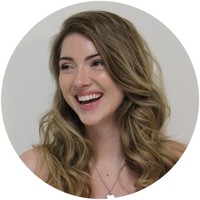 Bio
Julia Kirouac is the Holistic Nutritionist, Founder/CEO of nud fud (pronounced nude food), where she is on a mission to improve the way people eat through functional nutrition on-the-go. All snacks are made by hand in a dedicated facility in Toronto. Everything is organic, vegan, paleo, raw, nut-free, sugar-free, grain-free, gluten-free, with keto options as well.
Her snacks are sold nationally in stores such as Loblaws, Metro, Whole Foods, Sobeys, Hudson News, Amazon, as well as in the USA on Thrivemarket.com, and California.
Julia and her products have been featured on national TV and publications such as Dragons' Den, The LA Times, Marilyn Denis, BT, and many more.
Julia used to be a ballet dancer and studied at American Ballet Theatre, Ballet Joffrey, Orlando Ballet, Central Pennsylvania Youth Ballet, Quinte Ballet, and Alonzo King Lines Ballet.