Vice President, North America Sales, Sales Solutions, LinkedIn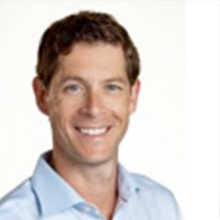 Bio
Jonathan Lister is the Vice President, North America Sales, Sales Solutions at LinkedIn. His team works with the world's most widely recognized brands to help them leverage their vast employee and client networks to build social selling expertise and dramatically improve how they sell.
Jonathan also serves as LinkedIn's Country Manager for Canada where he is responsible for increasing brand awareness and adoption. In this role, Jonathan focuses on driving revenue, user engagement, strategic partnerships, marketing and general operations.
Previously, Jonathan was the Vice President, North America Sales, Marketing Solutions at LinkedIn. He oversaw the North America advertising sales and operations organization for LinkedIn to help brands connect with LinkedIn's audience of affluent, influential and ambitious professionals.
Prior to his tenure at LinkedIn, Jonathan worked as Country Manager at Google Canada, responsible for creating and executing the business strategy for the region. Over the course of his career, he has held several executive positions, including roles at AOL, where he was the Senior Vice President of Operations at AOL Europe. He was also the General Manager and Senior Vice President of AOL Canada, overseeing the strategic direction and management of the company. Jonathan holds a Master's Degree in business administration from the Rotman School of Management and a Bachelor's degree in literature from the University of Toronto.