Associate Professor in Marketing and Entrepreneurship at HEC Montréal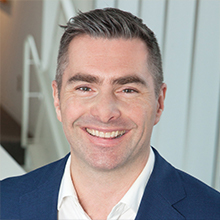 Bio
Jean-François Ouellet is an associate professor in marketing and entrepreneurship at HEC Montréal. Before entering an academic career as professor of marketing, innovation and entrepreneurship at HEC Montréal, Jean-François started out as an entrepreneur, first as Co-Founder & CEO of JV, a manufacturing business specializing in the production and marketing of school supplies, and then as Chief Marketing Officer at LYRtech, a high-tech company that he and his partners took to the Canadian TSX-Venture stock market in 2000. He recently co-founded Jet Set Systems—an innovative venture infusing patent-pending technology into the global residential hot tub industry in order to improve customer experience and limit ecological footprint through artificial intelligence and Internet-of-Things—where he serves as CEO.
Jean-François's research has focused on entrepreneurial marketing, strategy, and finance. He has published in leading academic journals such as the Journal of Marketing and spoken at some of the world's most impactful conferences such as Advances in consumer research.
Jean-François holds a post-doctorate from the Massachusetts Institute of Technology and has been very active on the business scene in Montreal, Canada as public speaker and TV personality — between 2010 and 2014, he was the host of Génération Inc., a prime-time television show about entrepreneurship — author of business books, and in the directorship of entrepreneurial accelerator programs, including the Parcours entrepreneurial Rémi-Marcoux and the Montreal chapters of the Creative Destruction Lab and the Founder Institute.