How to Navigate COVID-19 as an Entrepreneur
NEXT Canada Co-founder, Reza Satchu, shares his advice on navigating a crisis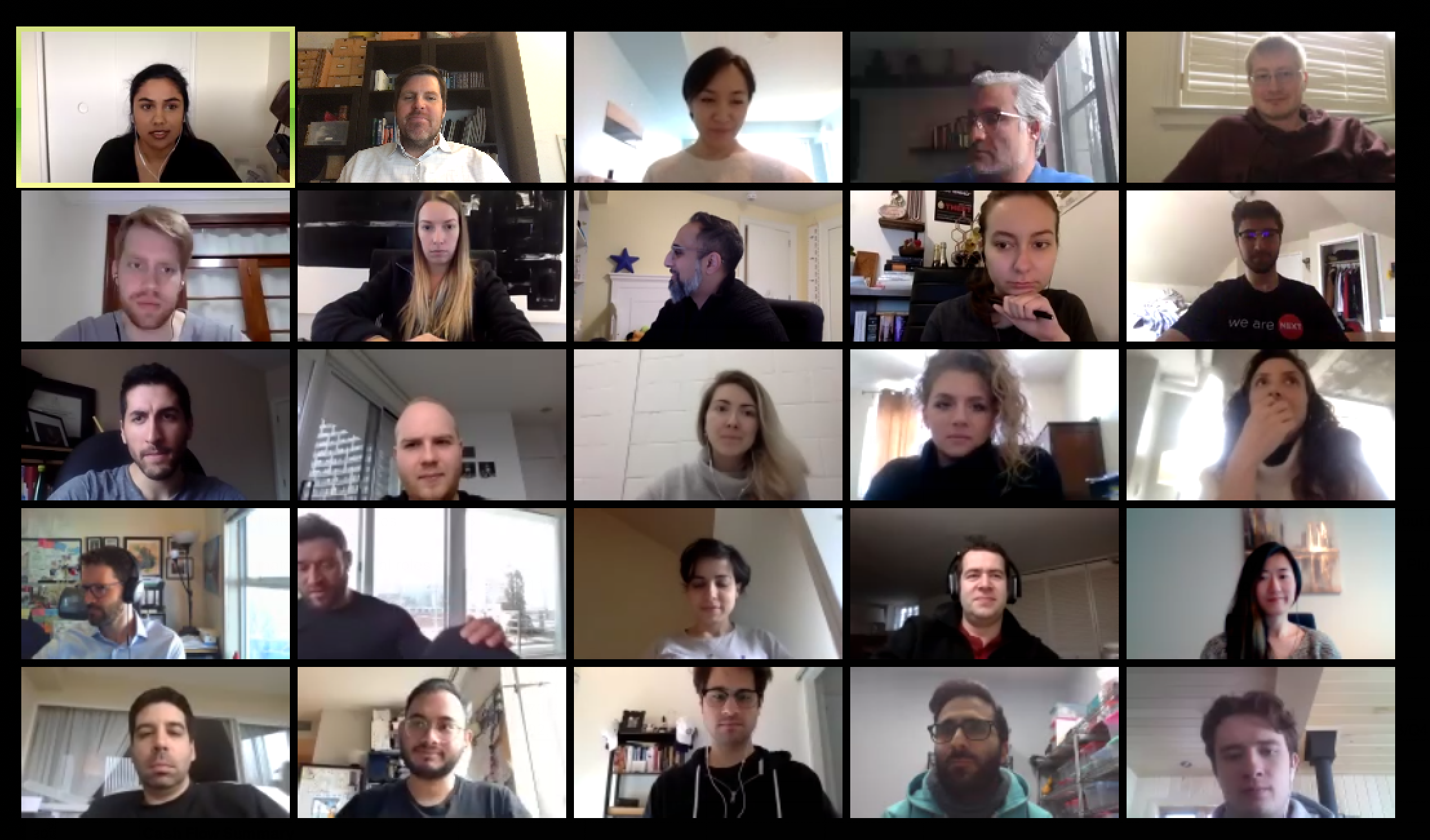 At NEXT we're still working hard to deliver our mission of supporting our alumni and more broadly, Canadian entrepreneurs. Yesterday, NEXT Co-founder and Managing Partner at Alignvest, Reza Satchu, held an interactive AMA with 100+ of our alumni. In hopes of further supporting our community, we've pulled together some of the top insights to come out of the session. We hope some of these can be useful to founders and startups looking for guidance in these uncertain times. 
What can start-ups do to increase their odds of surviving through times of uncertainty like we're dealing with now?
You have to make decisions – staying stagnant isn't an option. I find it unbelievable that you wouldn't be making difficult decisions as an entrepreneur right now. If your instinct is to make a tough decision, 9/10 times you SHOULD make that decision. Be RUTHLESSLY proactive around how you protect your business. Act in the best interest of your full community (shareholders etc.) What I want to see as an investor? Tell me what this business looks like if this pandemic gets worse and lasts longer. 
How do you approach angel investors who have committed or shown interest before this? Or, should we wait for the market to stabilize?
This depends on your personality but it's best to be forward. Say "we need to move ahead." At this point, it's likely your round is going to blow up, so the only way to prevent this is to show confidence in your business and don't blink first. You blinking first shows a lack of resilience in your business.
How should you expect investors to behave during this crisis and react to your pivots?
Every investor has lost money over the past month. They're more cautious as a result. Expect investors to be more involved and ask more questions (driven from fear rather than anything else). But, this shouldn't change your view around who should be making decisions in your company. Don't just DO what your investors say because we're in a crisis
If we were looking to raise a financing round this summer, how can we create scarcity and get them on board?
Creating scarcity in a time like this is very hard. Right now, the gap between perceived scarcity and real scarcity narrows. There has to be real demand which makes raising and creating scarcity much harder. Some things you CAN do to get them on board is truly believing in your business, no matter what, despite massive rejection and crisis. Also, make sure to  invest time in building strong relationships – this will be crucial to your success.
How can we plan for the future amidst all the uncertainty? 
You need to plan for two options: a 3-month scenario and a 12-month scenario. Ask yourself, "What would each scenario do to my business?" Then, plan for each. Be realistic, make cuts where you need to and just keep swinging the bat. 
How can we maintain transparency in communication with our teams?
For a long time, my instinct was not to be transparent or vulnerable or show uncertainty. As I matured, that has changed. In almost all cases when I've shown more of this, it's usually helped the organization. As someone whom that does not come naturally to, I usually want to figure it all out first and show confidence….but in this environment, more transparency is better than less. So, be overly communicative – hold calls, use Zoom, let your team know about your major decisions and what the trade offs will be before even making the decision. Give them insight before the decision is made. Involve the people you want to keep and inspire them by including them in decisions.
For aspiring entrepreneurs, how do you identify opportunities and navigate getting into entrepreneurship during this environment? 
This crisis presents a great environment to start thinking about a new business. It should be very attractive to aspiring entrepreneurs. Behaviours are going to change because of this. The opportunity lies in  thinking about how this behaviour will change and ideating around what product will be valuable to this change in behaviour. It's a great time to be thinking about that and coming up with THE idea. Where it gets hard is funding that idea. 
What's your speculation on how behaviour will change because of COVID?
Think about how your behaviour will change. This is indicative of how others' behaviour will change. People are going to realize which assets aren't essential (such as office space) and pivot their spending, business models and overall behaviour.
Can you provide a high-level framework for pushing through COVID?
There are a few measure you can take that will preserve your momentum during massive change:
Communicate way more with your team – cadence, time, transparency
Find time to take an hour to reflect on what you've learned 
Focus on risk over opportunity – get away from biases and get your own views of risk around capital