How SnapTravel Leverages Its Valley Roots to Keep Tech Talent in Canada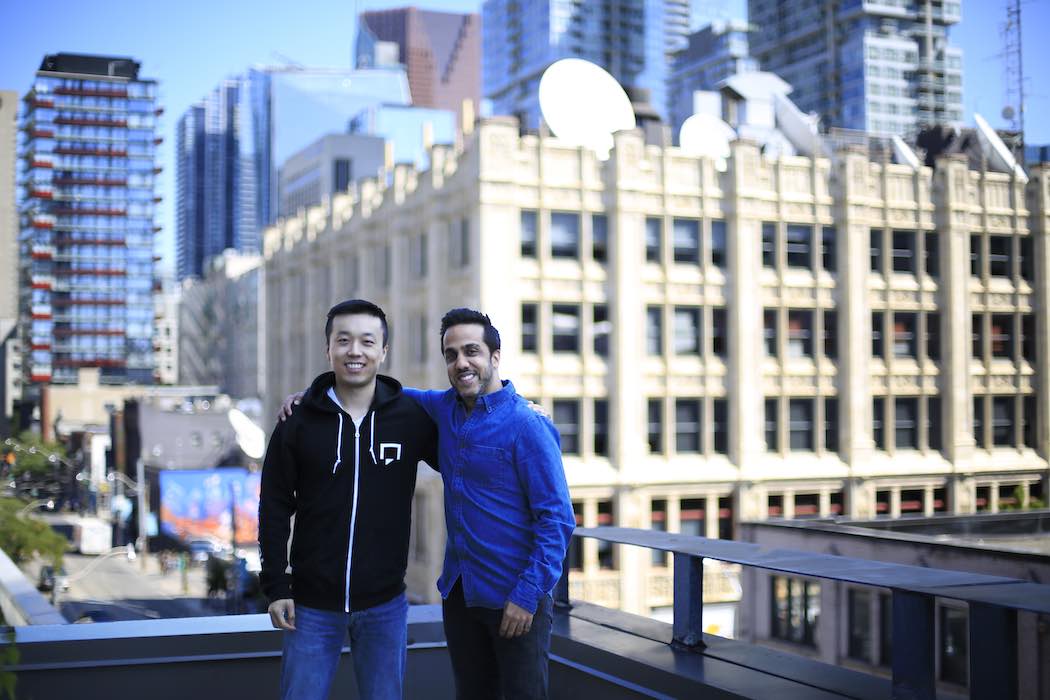 Once regarded as a siphon for talent to Silicon Valley, Toronto and Waterloo have become important beachheads for both Canadian and international tech companies. Large global firms like Uber and Instacart can tap into a pool of rich, affordable talent, while Canadian companies get the added benefit of a tight-knit community and a growing venture capital ecosystem.
Now, Canadian startups are starting to repatriate talent back home. In 2016, Hussein Fazal and Henry Shi (Next 36, 2012) launched SnapTravel in Toronto, a conversational bot for hotel booking, both after years of working in Silicon Valley. Fazal sold AdParlor to Palo Alto-based AdKnowledge in 2011, while Shi was a software engineer at Google from 2014 to 2015.
Until the year of SnapTravel's launch, Fazal and Shi—both experienced entrepreneurs—spent six months in the Valley, talking to dozens of mentors and doing research to find their next big thing.
"We had no idea, no industry, and no vertical, and we thought SF is the best place to ideate and iterate, because of the vibrant culture, the community, the ideas, the mentors, the VCs, the incubators, you name it," Shi said. "After about half a year, we had a seed round and my time was coming up in the States, and we decided to scale in Canada."
Today, SnapTravel has grown to 60 people on its team in Toronto, about 120 people globally, and raised nearly $22.4 million USD to date, counting the Golden State Warriors' Steph Curry and Telestra Ventures, the venture arm of Australia's largest telecom, among its investors.
Attracting talent with talent
Having founders like Fazal and Shi back in Canada means fellow Canadians returning home don't have to choose between being part of an experienced, scaling team or a scrappy startup in a less-established ecosystem.
Of SnapTravel's full team, 15 percent have been based in the Bay Area and 53 percent were born outside of Canada.
There's no denying that Silicon Valley's tech ecosystem is more mature than the Toronto-Waterloo corridor, but there are some similarities, said Ryan Fox, SnapTravel's engineering manager. Many people who live in the Valley weren't born there, he said, which reminds the Toronto native of his home city's diverse population.
After almost four years in the Valley, Fox wanted to move back to Toronto, where his family lives, ahead of his wedding. In July 2019, he decided to join SnapTravel after being impressed with the leadership team's background and the calibre of talent in the company; despite the option to stay at Google, SnapTravel was an opportunity to build something at an early stage and apply the best practices he learned to a scaling startup.
"At SnapTravel we model ourselves after a Silicon Valley startup," said Fox, noting that the company is scaling based on best engineering practices learned from the Valley.
"You have to think about refinements to your architecture to make it more efficient or more cost-effective," said Fox. "We can't think of just fast cycles and push, because if we break something, we have the same post mortem culture where we hold ourselves accountable."