Flare Systems Raises $1M for Darknet Intelligence Software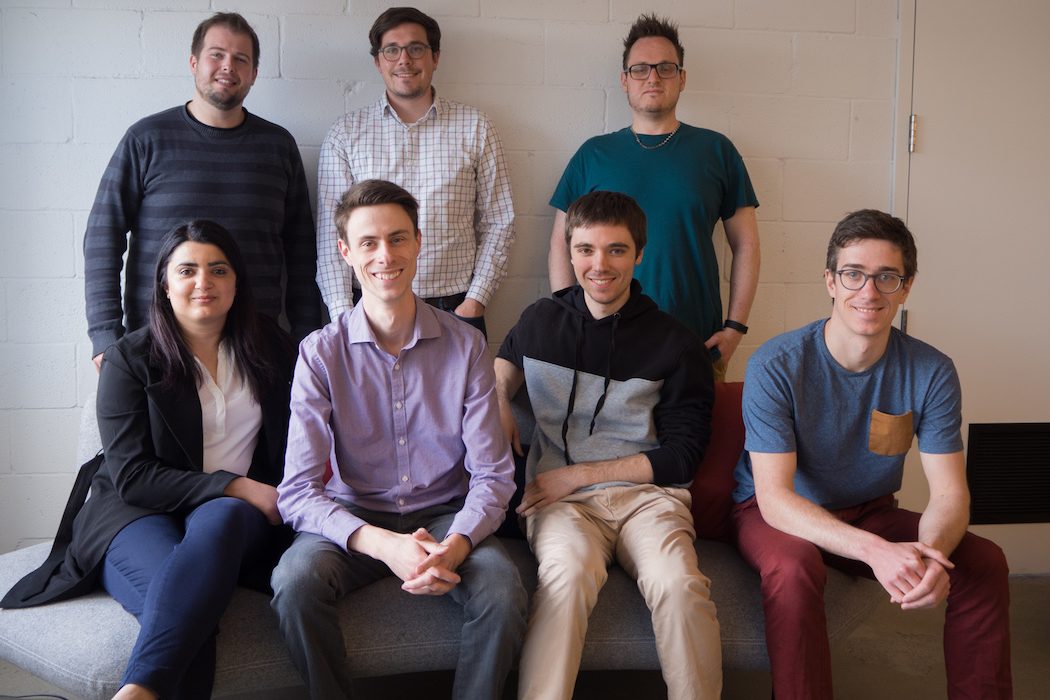 Flare Systems (Next AI – Montreal, 2019), a Montreal-based cybersecurity startup that helps financial institutions track and avoid security threats, has closed a $1 million seed round.
Flare, which recently completed the Centech, Next AI, and Desjardins Startup in Residence programs, said the investment will allow it to expand its roll-out in Canada and the USA, accelerate ongoing AI R&D projects, build new features, and develop complementary products to help financial institutions fight cybercrime.
The company also told BetaKit it is looking to expand into the European market and grow its team. The round was led by Luge Capital and also saw participation from WhiteStar Capital. Luge will be taking a board seat while Whitestar will be taking an observer seat at Flare.
"Sensitive internal and customer data is growing massively and hacking techniques to steal that data are becoming increasingly sophisticated," said David Nault, co-founder and general partner of Luge Capital. "There is a critical need in the market for Flare Systems' solutions that help financial institutions and other organizations protect their data from cybercriminals. Flare Systems' powerful combination of cybersecurity tools give a holistic view on the cyber attack chain and enables collaboration between cybersecurity, fraud, and compliance teams."
Flare's products take data from darknet sources such as broadcasts of stolen information, private forum discussions, chat posts, and cryptocurrency transactions, and combine it with world-class proven research in criminology insights, then providing that to financial crime teams. The startup wants to take a holistic approach to the complete attack chain with tools that prevent and mitigate attacks on each link in the communication chain of criminals. It does this by automatically structuring, organizing, and normalizing millions of data points from multiple sources.
The company was co-founded in 2017 by CEO Mathieu Lavoie, CTO Israël Hallé, CRO David Hétu, and Yohan Trépanier Montpetit, who is vice president of product. Before launching Flare Systems, Lavoie managed a security penetration team at Desjardins, where he learned the cybersecurity challenges faced by financial institutions. Hétu holds a PhD in criminology from the Université de Montréal, focusing most of his research on identifying patterns of communication in illicit markets on the internet. Hétu has published over 40 articles in the last decade on the structure and inner workings of such markets.
After coming together to create Flare, Hétu and Lavoie then contacted Hallé, who was working for Google at the time and knew Lavoie through a cybersecurity competition. Hallé was also looking to join a startup and the problem Flare was looking to tackle resonated with him. A year after, before the startup achieved any sales, Montpetit joined the team as its last co-founder. Montpetit had experience in developing software solutions using big data while managing teams and acting as a product owner.
During the Next AI accelerator, the team met Aamna Zia, who was also part of the accelerator. Lavoie told BetaKit Zia's strong expertise in business strategy, international expansion, and mergers and acquisitions was a good fit for the team. She officially joined last April as head of growth.