NextED Account Manager, NEXT Canada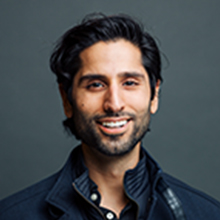 Bio
Fahad joined the NEXT Canada team in July 2019 as an Account Manager for the NextED program. He brings a wealth of experience in B2B & B2C sales, marketing, and entrepreneurship. He is the founder of SmartBail, a social enterprise with the goal of making the bail system faster, fairer, and less expensive for Canadians.
Fahad has Common Law and Civil Law degrees from McGill University and is called to the Bar of Ontario. He also holds a Bachelors in Accounting and Finance from The John Molson School of Business at Concordia University.
Fahad is passionate about artificial intelligence technologies, entrepreneurship, and globetrotting on a shoestring budget.