EY Renews its Commitment to Fuelling the Next Generation of Entrepreneurs in Canada
It is with great pleasure that we announce the continuation of our collaboration with EY with a three-year agreement spanning our three programs — Next 36, Next AI and Next Founders. EY is one of our Pillar supporters and will provide invaluable support as we continue our mission to fuel the next generation of entrepreneurs. 
EY has championed NEXT Canada since the beginning and was our first corporate sponsor when we launched The Next 36 in 2011. EY's support has paved the way for other businesses to join us on our mission of empowering young people to drive Canada's economic future. Since then, EY has been alongside us as we launched our two other programs, Next AI and Next Founders, and has consistently provided in-kind support through mentorship, workshops and resources on a plethora of areas critical for a startup's success.   
As part of their continued support, we are pleased to share that EY will be expanding their in-kind contribution to NEXT Canada through a multi-year agreement with the EY Ripples program, through which NEXT will receive pro-bono consulting services on operations, including finance and HR. 
EY has supported NEXT across all facets of our organization — from the program level to day-to-day operations to our governance — and we are excited to continue our meaningful work together.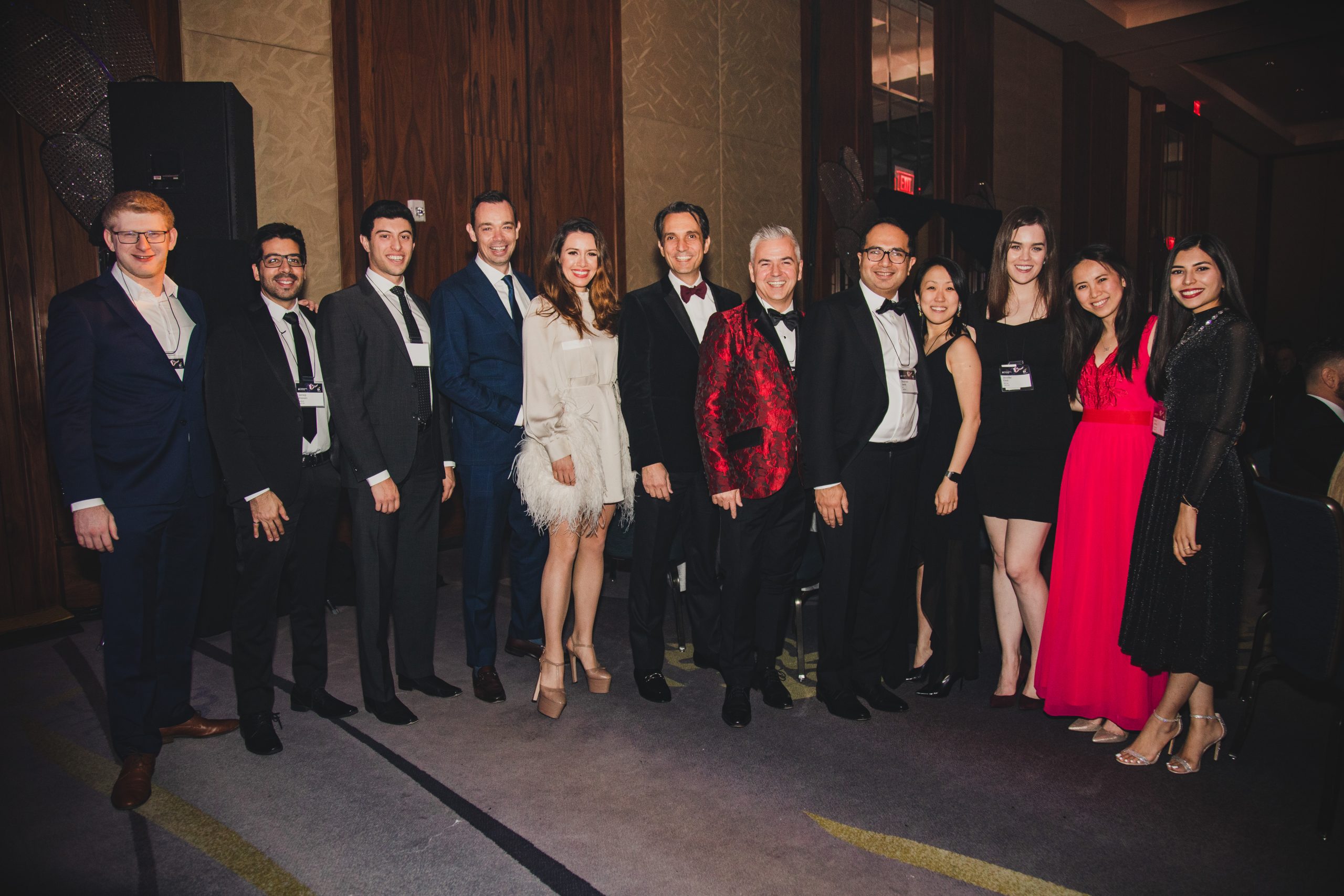 NEXT Canada with long-time sponsor EY, including EY Canada Chairman & CEO Jad Shimaly, at the EY Entrepreneur Of The Year gala in 2019.