Partner, C-Suite Executive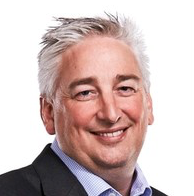 Bio
Dale Hooper was the President and CEO of CCI (Cannabis Compliance Inc) until December 2019 when his firm was acquired by a global professional services firm, where he is currently a Partner focused on the Cannabis Industry. He began working with CCI Founder and Chairman Brian Wagner in May of 2018. His priority was to scale the business with the goal of building the preeminent global cannabis consulting organization. This was accomplished with the November 2019 transaction.
Prior to CCI, Dale was co-founder of D2H Ontario Inc, a consulting and investment company focused on the tech, consumer products and sports industries. They worked closely with small to mid-size organizations to develop long term growth strategies.
Dale joined Rogers Communications in 2011. From 2014 to 2017, he was the Chief Brand Officer of Rogers Communications leading the team responsible for Brand, Advertising and Sponsorship. He led brand strategy, consumer insight, and all advertising and creative for the Rogers, Fido, and Chatr brands, as well as all Rogers Media brands. Dale also oversaw the corporate events and conferences, product naming and visual identity for all brands. Dale played a leadership role in driving the digital transformation to improve the customer experience and marketing effectiveness. He pioneered platform partnerships with Facebook, Google, Twitter and Snapchat that enable Rogers to leverage the platforms for customer service, data analytics and advertising effectiveness. He led the market launches of Shomi, the subscription video service launched in 2014, and Texture (Next Issue) the subscription magazine service launched in 2013.
Prior to joining Rogers, Dale spent 13 years at PepsiCo Canada. He held CMO roles at both PepsiCo Foods and PepsiCo Beverages where he drove two key business integrations. In 2007, he drove the integration of Quaker Tropicana Gatorade brands into the PepsiCo GTM system and then in 2010 integrated the Pepsi Bottling Group into one GTM system. As CMO, he set the innovation agenda, developed marketing programs and advertising campaigns for the organization. Many of those programs have been adapted in countries around the world. Dale began his carer at Cadbury Canada working in a variety of sales and marketing roles.
A graduate of the Laurentian University School of Sports Administration Program, Dale was honoured in 2010 as one of 50 Laurentian Alumni t hat epitomize the university's core values.
Beyond work, Dale has a very active family to keep up with. You'll find him and his wife Dawn either at the baseball diamond watching their son Jake 's team , or at Special Olympic events with their daughter Emma. Dale is a native New Brunswicker, and often heads back East with his family keeping connected to over 6 generations of family history at their farm in Janeville, New Brunswick. Dale and the family have lived in Etobicoke for the past 20 years.