Principal, Definitive Growth Strategies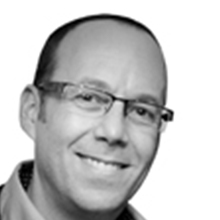 Bio
Corey Miller is the Principal of Definitive Growth Strategies, working with North American manufacturers to design & implement international business development strategies.
With over 20 years of experience as the CEO of a high-tech automotive manufacturing company, extensive experience in most major international markets, and a strong background in trade finance and trade law, Corey is a proven trade expert capable of helping any company improve their export business.
Corey worked at Microsys Technologies Inc. initially as a Partner and then as its President and International Sales Manager. In 1999 Corey launched an international business development expansion, transforming the company from a small North American supplier in to an international leader in automotive safety testing products.
By 2011, over 95% of the company's revenue was from international sales, most of which was outside of North America. Corey was travelling overseas frequently, visiting the major markets of China, Brazil, India, Germany, Mexico Korea, Japan and the USA.
In 2012, after serving as President for over twenty years, Corey negotiated and managed the sale of the company to Concept Tech GmbH of Graz, Austria. He remained with the company for two more years as President Emeritus, while transitioning executive management.
In late 2014 Corey created Definitive Growth Strategies to help other manufacturing companies maximize their international potential in the same way he was able to for Microsys.
In his consulting role, Corey works with companies on international business development strategy and implementation, ranging from market prioritization and sales channel development to forecasting, relationship building, pricing strategies and international business customs.
Corey has a degree in electrical engineering from the University of Waterloo and is a Certified International Trade Professional.