CEO & Founder, Narrative Group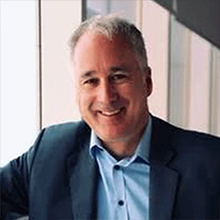 Bio
After spending the last 20+ years either consulting or taking on increasingly senior roles in a corporate environment. Bruce has held positions positions such as Global Head Enterprise Architecture (Boehringer Ingelheim), VP Enterprise Architecture, Engineering & Security (Shoppers Drug Mart) VP Architecture & Innovation (Loblaw). In each role he has been defining, building and driving business / technical vision & strategy from concept through to implementation (on 4 continents). He has now changed sides and is starting a venture that is accessible, action based, driven and visionary. One that goes beyond an initial shift in technology to also adjust the processes, adapt the people, and drive more profit for corporates.
His latest venture is the NARRATIVE GROUP. It is a Digital Action Firm; built to create real and immediate change by breaking down barriers, optimizing business models, tightening up security, and accelerating the use of technology within companies for their benefit – and ultimately for a better bottom line.
Bruce would be excellent at helping define business models, validating technical architecture and provide deep insight into the corporate world.