Founder & Chairman, Globalive Capital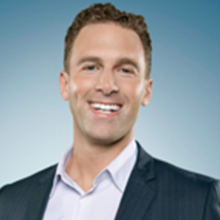 Bio
Anthony Lacavera is a Canadian-born entrepreneur who is boldly transforming the landscape of telecommunications in Canada. Since founding Globalive in 1998 after graduating from the University of Toronto with a Computer Engineering degree, Lacavera has led the company to become the global leader in next-generation telecommunications that it is today.
Throughout his career, Lacavera has worked to revolutionize telecommunications in Canada; encouraging a more globally competitive Canadian market. Recognizing widespread consumer frustration with incumbent carriers, he spearheaded Globalive's participation in the Federal Government's 2008 Advanced Wireless Spectrum auction. Following the purchase of a significant amount of spectrum, Lacavera initiated a ground-breaking public engagement campaign that asked Canadians what they want in wireless. Then, built on feedback from thousands of Canadians, Lacavera launched WIND Mobile, Canada's first new national wireless carrier in over a decade.
Lacavera was named CEO of the Year for 2010 by the Globe and Mail's Report on Business Magazine. He was named one of Canada's Top 40 Under 40 in 2006. Under Lacavera's leadership Globalive has received numerous best in business awards, including ranking #1 on Profit Magazine's 2004 list of Canada's 100 fastest growing companies. Globalive has also been named one of Canada's 50 Best Managed Companies for six consecutive years, included in Deloitte's Technology Fast 50 and listed among Canada's 50 Hottest Startups.
Lacavera's leadership extends beyond the communications sector into philanthropy. In July 2007, Globalive launched the SHAMBA foundation; a completely unique charity for charities' whose programs help Canadian charities increase their efficiency and capacity, thereby optimizing their impact on the community.
A strong believer in developing Canada's entrepreneurial spirit and competitiveness, Lacavera mentors the next generation of Canadian entrepreneurs through speaking engagements, and involvement in organizations such as The Next 36.