AI Robot Developed By NAI Venture Intuitive Reduces Waste Contamination At SFU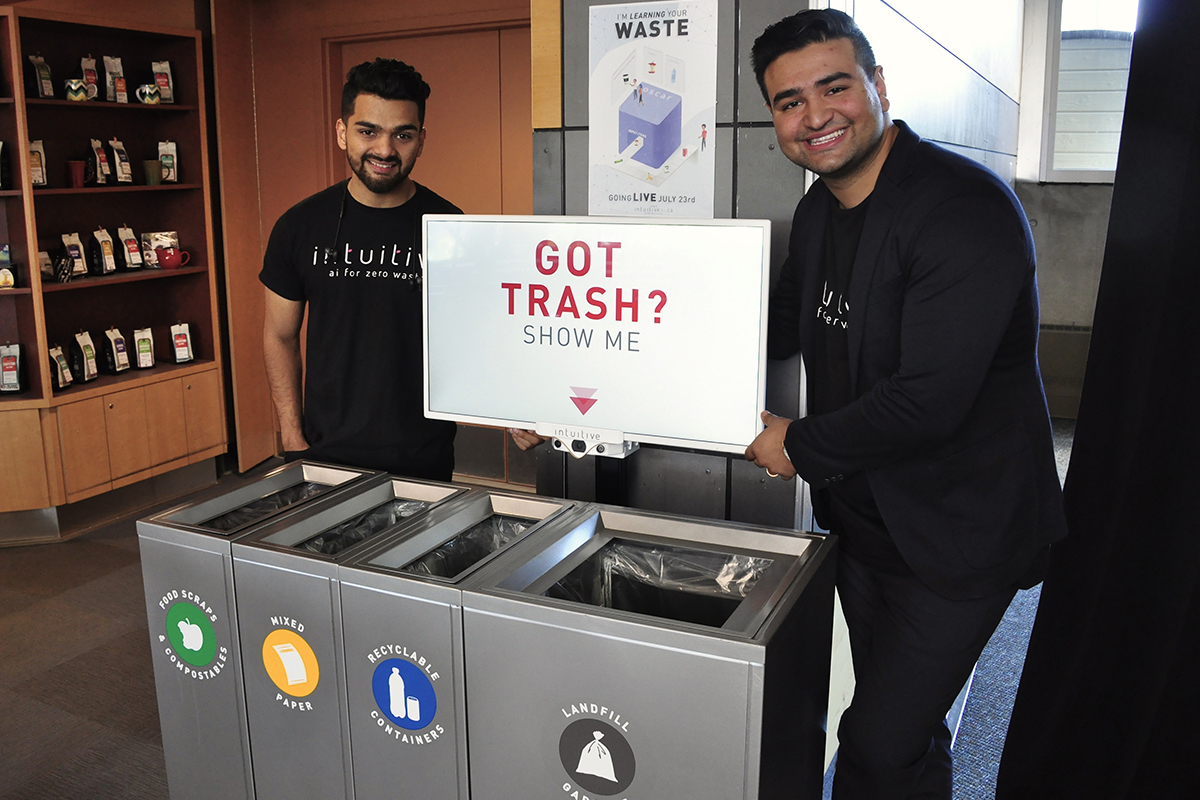 Confused about which recycling bin to toss your coffee cup into? At SFU's Surrey campus, an artificial intelligence (AI) robot named Oscar will steer you in the right direction.
Oscar, developed and invented by an SFU student and an SFU alumnus, uses an AI-powered display and vision system to distinguish recycling from trash, offering visual cues to help users sort their waste items.
The SFU Sustainability Office expects the robot to reduce the Surrey campus's waste contamination rate from 70 per cent to 20 per cent, and play an important role in SFU's award-winning Zero-Waste initiative.
The robot's inventors – Vivek Vyas, a student in SFU's School of Mechatronic Systems Engineering, and Hassan Murad, who graduated from same department in 2016 – developed and commercialized Oscar after co-founding technology start-up Intuitive AI.
In 2017 they entered Next Canada's NextAI accelerator program and won the program's Most Outstanding Venture Award. Intuitive AI has now moved into SFU's VentureLabs in Vancouver, where its team of engineers and designers are working to realize their vision of empowering a zero-waste world.