Campaign and Executive Relations Officer, NEXT Canada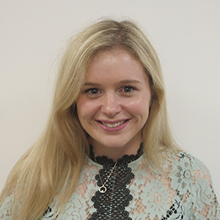 Bio
Emily's experience and passion for social change led her to NEXT Canada from the UK, where she is part of the development team with a strategic focus on campaign initiatives, stewardship engagement and impact analytics.
Prior to NEXT Canada, Emily worked as a Program Manager for a range of non-profit organizations, including leading on a national social entrepreneurship program and managing a government-led work readiness initiative. Emily has been part of the entrepreneurship community in the UK as both a founder and a team member of several start-ups. As a result, she is looking forward to getting stuck into the Canadian entrepreneurial ecosystem.
Emily has a Master of Science with Distinction from University College London. In her free time she is working on her travel startup and exploring her new city of Toronto.