Want to meet some of the incredible ventures coming out of the 2020 cohorts of Next 36, Next Founders and Next AI? Join us for NEXT Canada's annual Venture Day October 1st, from 2-4 PM (ET).
BUSINESS AS... VIRTUAL
At NEXT, we uncover Canada's next generation of entrepreneurs and accelerate their trajectory with access to education, mentorship and funding. And 2020 is no different… with one exception. Just one week before our programs were scheduled to begin, we made the decision to close our (physical) doors due to COVID-19. Less than 24 hours later, NEXT was mobilizing our faculty, mentors and team to deliver our first fully virtual program.
While we miss having the opportunity to connect with our entrepreneurs face-to-face, we've been blown away by their resiliency, hard work and dedication to building their ventures.
Read on to discover our Class of 2020 or jump to meet our ventures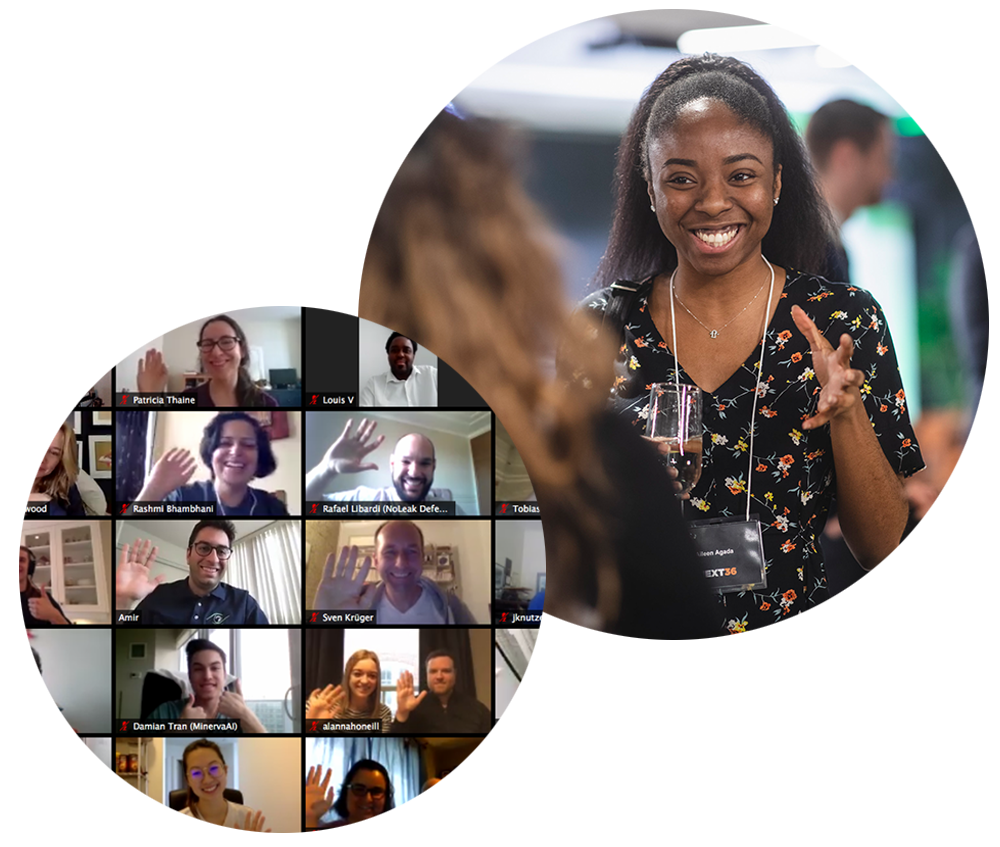 INDUSTRIES
Our 2020 entrepreneurs are tackling global problems in industries including:

Health Care

Energy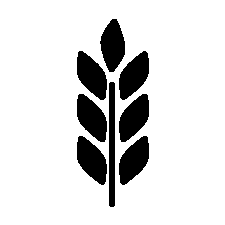 Agriculture

Professional Services

Transportation

Finance

Data Management

Real Estate

% of Ventures with at Least One Female Founder
VENTURE SPOTLIGHT

VITALTRACER

Co-founders: Zahra Zangenehmadar, Azadeh Dastmalchi
Program: Next AI – Montreal
VitalTracer's smartwatch is focused on managing cardiovascular disease in the domain of personalized medicine. Their mission is to provide quality solutions to keep users alert and aware of their health at all times.

CHINOVA BIOWORKS
Co-founder: Natasha Dhayagude
Program: Next Founders
Chinova Bioworks has developed a natural preservative extracted from white button mushrooms for use in food and beverage products.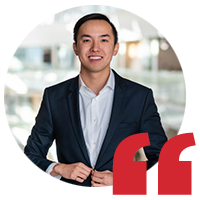 "The goal [with Moment] is to have a huge impact within Canada, throughout the world, and to help as many people as possible. And we didn't really see a way of doing that without NEXT and that's why we came here – to get your help and really kickstart and skyrocket us to the next level."
Edward Chiang
Co-founder of Moment Technology Inc.

Ad Auris
Co-founder: Logan Underwood
Ad Auris is a machine text-to-speech tool for self-publishers. With their services publishers can unlock further value from their written content, and increase both distribution capabilities and value proposition to prospective subscribers.
ALT TEX
Co-founder: Myra Arshad
ALT TEX creates B2B sustainable textile solutions for environmentally-conscious fashion designers and brands, through re-engineered post-industrial waste. By chemically converting landfill-destined paper waste, food waste and agricultural by-products, ALT TEX creates natural and semi-synthetic textiles, that are carbon-neutral, and biodegradable.
        
Arkangel Ai
Co-founder: Jose David Gomez Zea
Arkangel Ai detects malaria in 3 seconds with AI for pharmaceutical companies in LATAM. Unlike other companies, their system detects the stage of infection, the type of malaria and it doesn't require any hardware.
BeBlended
Co-founder: Aileen Agada
BeBlended is an online marketplace that connects black women with freelance hairstylists and tailored hair products. BeBlended's SaaS platform provides scheduling and appointment management for hairstylists while facilitating hair product delivery.
        
Bounce
Co-founders: Francesco Virga, Sean Monteiro
Located at the center of your social graph, Bounce is a one-stop-shop event (in-person & virtual) platform that helps you collect payments, interact with guests using event upgrades, and receive in-kind sponsorship from corporate partners.

Depth Technology
Co-founders: Harrison Handley, Sanchit Gupta
Depth Technology provides critical environmental monitoring and management services to the deep-sea mining industry. Through a comprehensive and autonomous service, they ensure mining operations are compliant with international environmental regulations.
FeedmÏ
Co-founder: Disha Nayak
FeedmÏ believes that food has and will always be at the center of social experiences. FeedmÏ, the food app for the "young and hungry" focuses on creating the best social experiences around food via social group ordering, messaging, seamless bill-splitting and easy coordination.
HappyHour
HappyHour helps people live happier lives through shared experiences. Their travel experience platform helps people connect with others, expand their minds, and try new things, while seeing the world.

HeroHub Inc.
Co-founder: Chipewyan McCrimmon
HeroHub is a charitable ecosystem that connects individuals with charities, non-profits, and their opportunities! Their online platform makes giving easy, convenient, and beneficial for everyone.
           
IntelliCulture
Co-founders: Cole Powers, Ramin Shaikhi
IntelliCulture helps farms manage their equipment fleet with data analytics captured through IoT data loggers, enabling them to grow their farm into a sustainable and scalable business.
           
KitchCo
Co-founder: Mohammad Kamla
KitchCo is a low cost solution for chefs looking to commercialize their skills by helping them start their virtual restaurant.
LifeLuxe
Co-founders: Lauren Adolphe, Zoë Mitz
LifeLuxe is improving the quality of life and mental wellbeing for seniors. Their current product, FamilyJam, is a new and upcoming technology that enables family connection and engagement over the simplest means of communication — the telephone. Geared toward connecting seniors with loved ones, FamilyJam is the most universally inclusive platform for those who may not have access to the internet or know how to use smart technology. While piloting this technology with retirement homes, they are exploring delivering other content like games, news, and retirement home specific updates over land-line phones to seniors living in these communities.
Lunavoy Inc.
Co-founder: David Lin
Lunavoy Inc. is disrupting the tourism space with its artificial intelligence powered online marketplace that personalizes touristic activities to each traveler's profile and travelers among themselves. Essentially, we are a one-stop shop for millennial and gen z travelers to experience unique local travel activities in a group with other like-minded travelers at a discounted price.
       
Moment
Co-founder: Edward Chiang, Sumreen Rattan
Moment is replacing diesel generators for remote communities by repurposing electric vehicle batteries into sustainable energy storage.
   
Monolog
Co-founder: Aaron Wanjala
Monolog is a service that allows users to create and edit websites with their voice. The user simply describes the next desired change in natural language and Monolog applies it, providing instant feedback.
Noderu
Co-founder: Zainab Jangda
Noderu is an employee discovery and management tool that helps enhance the work experience through effective relationship management. It works by matching employees based on their professional and personal interests and then provides a personal CRM for them to help remain connected.
OutLaunch
Co-founders: Justin Larocque-Villiers, Kyle Handfield, Riyaz Khair
OutLaunch is a B2B marketplace that connects businesses with the talent needed to successfully bring a physical product to market. Their solution offers metrics and guidelines to help find the ideal contractor, as well as the tools needed to work with talent remotely.
Prosperea
Co-founders: Hannah Le, Montgomery Ngan 
Prosperea's mission is to help the world design better cities, faster. By providing mapping visualization and the auto-generation of architecturally sound buildings, they enable developers and architects to validate their land development opportunities in minutes – instead of days.
Ralux
Co-founder: Mohamed Aly
Ralux is developing the next generation of prescription eyewear offering on-demand lens tint. Unlike competitors, their unique coatings allow for this to be achieved with no added bulk, maintaining an elegant design without compromise.
Shomigo
Co-founders: Alykhan Kara, Jason Wong
Shomigo is a social shopping platform that aggregates upcoming and established brands, keeps users up to date with the latest fashion trends and your friend's activity, and allows users to interact with the Shomigo community.
smartARM
Co-founders: Hamayal Choudhry, Matthew Ferreira
smartARM is democratizing bionic hands for upper limb amputees by using current advances in artificial intelligence and 3D printing to create an affordable and fully articulated prosthetic hand at less than 10x the cost of any competitor. smartARM uses cameras embedded in the palm to detect any object an amputee wishes to interact with and automatically determines the most appropriate grip pattern based on the object's geometry.

Socialab
Co-founder: Ian Saunders
Socialab is a self-development application that helps users train essential social skills such emotional intelligence, charisma, and nonverbal communication. Personalized training pathways are created using research-backed methods from industry experts, allowing users to develop their skills effectively in a comfortable environment.
WellnessWorld
Co-founder: Eve Staszczyszyn
WellnessWorld is a B2B SaaS venture creating digital wellness solutions for educational institutions. We are developing an online one-stop-wellness-shop that will support students in better navigating resources and services, while providing actionable data to institutions so they can optimize their existing mental health and wellness systems. Customers are university administration/student unions, and end users are students.

Able Innovations
Co-founder: Jayiesh Singh
Able Innovations' automated patient transfer technology makes transfers effortless, safe and dignified. Today, they are developing technology to conduct transfers in hospitals, tomorrow their technology will assist in helping individuals age at home.
    
alder apparel
Co-founder: Mikayla Wujec
alder apparel is an e-commerce, direct to consumer line of outdoor apparel designed for women. alder's core differentiators are inclusive sizing (XS – 4X, double the size range of typical outdoor and athletic apparel brands) and female focused design, sustainable and ethical production and a playful brand that starkly contrasts the performance-driven, hard-core athletic brands that currently dominate the outdoor space.
    
AXIS LABS
Co-founder: Trung Pham
AXIS creates devices to motorize existing installed window shades and automate them to improve comfort and energy efficiency. Once installed, users can control and schedule their shades via a mobile app, on-the-device, or integrate with leading home and building automation platforms.
        
Aya Payments Inc.
Co-founder: Chanddeep Madaan
Aya builds incredible financial products with a focus on healthcare and employee benefits.

CapIntel
Co-founder: James Rockwood
CapIntel is an investment sales platform used by hundreds of financial advisors and asset management sales teams. CapIntel's platform combines investment analytics with online collaboration tools to make it easier for asset managers to work with advisors, and advisors to work with retail clients.

Chinova Bioworks
Co-founder: Natasha Dhayagude
Chinova Bioworks has developed a natural preservative extracted from white button mushrooms for use in food and beverage products.

CybernetIQ
Co-founder: Joseph Cummins
CybernetIQ is a cybersecurity visualization and engagement platform. Enabling customers to understand and interact with their cybersecurity investments
EarthSuds
Co-founders: Daniel Moll, Marissa Vettoretti
EarthSuds offers single-use dissolvable tablets of shampoo, conditioner, and body wash to replace the millions of plastic toiletry bottles sent to landfills every year. Beyond environmental benefits, their tablets are convenient to take with you on-the-go and they're made from top quality ingredients that moisturize your hair and skin.
            
Encircled
Co-founder: Kristi Soomer
Many women are frustrated by having to sacrifice what they really want when shopping for clothes — whether that's swapping style for comfort or sustainability for convenience. Encircled is a direct-to-consumer brand that gives customers a wardrobe that does it all. You'll feel confident in clothing that is stylish, sustainable, comfortable and ethical — you won't have to sacrifice anymore. Proudly a certified B Corporation and 100% Made in Canada.
           
Epilog
Co-founder: Effie Anolik
Epilog builds digital products to simplify the death of loved ones through online funeral planning and estate management. Their products include a marketplace for families to purchase everything they need to plan a funeral and close accounts.
Furnishr
Co-founder: Michael Van
Furnishr is a turn-key home furnishing platform that manages the entire end to end process for you. They design, source, deliver and setup your home within a day.
           
Homewise
Co-founder: Jesse Abrams
Homewise automates the mortgage process online, enabling clients to apply in minutes to get the best mortgage from over 30 banks and lenders. Homewise's data intelligence technologies power a tailored experience that is a faster, easier and more transparent process to help Canadians save time and money when securing their home financing.
           
HUEX
Co-founder: Anik Seth
HUEX is building AiDA, the Automated Intelligent Digital Assistant. AiDA is a voice enabled digital assistant that helps businesses handle customer conversations in live industry environments to assist in tasks such as order taking, inquiries or requests all in a human-like manner to create an unparalleled guest experience.
Hyon
Co-founder: Kristy Ehman
Hyon is enabling communities to better manage the influx of used goods that are surfacing as a result of COVID-19. People are home going through their closets and garages, community donation bins are overflowing (in our cities they've asked people to stop donating household items and clothing). There is a massive opportunity here for active power-sellers on existing buy and sell marketplaces to help keep items in circulation. This not only reduces items in landfills, it will also help to put cash in the pockets of individuals who need it most through this crisis.
           
Kabo
Co-founder: Vino Jeyapalan
Kabo Fresh Dog Food delivers human-grade, gently cooked fresh dog food right to your doorstep every month.
           
Manzil
Co-founder: Mohamad Sawwaf
Manzil offers fully compliant financial products including mortgages and investment opportunities that are locally structured and available to Muslim Canadian's who are looking to build wealth and assets. At a time when financial health is at the forefront of Canadian's minds, the Manzil team is ensuring that financial advice and opportunity is ethically available for all.
           
MetaVRse
Co-founder: Alan Smithson
MetaVRse is a universal development engine that allows creators to quickly build and deploy interactive 3D & XR experiences on the web.
           
NXT Farm
Co-founder: Pavel Bordioug
NXT Farm provides industry-first algorithms for processing satellite imagery which help a farmer optimize their inputs and maximize their yields.
Qoherent
Co-founder: Ashkan Beigi
Qoherent is a software company that will change how new wireless technologies are made. They are building a platform for communications engineers to rapidly design, prototype, and deploy solutions for RF communications problems with the power of machine learning and quantum computing.
    
Ribbit
Co-founder: Carl Pigeon
Ribbit is building software to replace commercial pilots and creating the world's first pilot less airline.
Sensoreal
Co-founders: Pooya Saberi, Roozbeh Safavieh
Sensoreal has developed a microfluidic device that was successfully commissioned at the International Space Station. They made Canada the first country to do rapid POC blood tests in space, and now, they are building the next generation diagnostics here on earth!

SingleKey
Co-founder: Viler Lika
SingleKey takes the stress out of renting. They offer a Rent Guarantee program to secure rental income, even when tenants are unable to pay; and a Tenant Credit & Background Check to help landlords find the right tenant.
    
Steadiwear
Co-founder: Mark Elias
Steadiwear has developed the world's first smart glove to stabilize tremors in Essential tremor and Parkinson's disease.