Senior Advisor to the Boston Consulting Group; Former President & EVP, TELUS Consumer and Small Business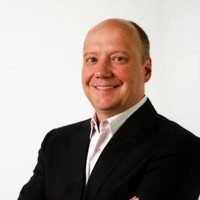 Bio
David is currently a Senior Advisor to the Boston Consulting Group, where he plays an advisory role to their Technology, Media and Telecom practice globally. He is also a member of the Board of Directors of Great-West Lifeco (Great-West Life, Canada Life, London Life, Irish Life) and a Board Member at Mitel Networks.
Prior to his current roles, David was the President & EVP of TELUS Consumer and Small Business Solutions, where he  led an organization of just under 14,000 TELUS team members spread across Canada, plus a further 5,000 offshore agents in the Philippines, Central America and Eastern Europe. David's diverse and talented team were collectively responsible for providing innovative communications, information and entertainment solutions for
customers at home, at work and on the go, and served all the mobility, broadband Internet, TV and voice phone needs of TELUS' consumer and small business customers.
In the past, David was a member of the Board at the Royal Conservatory of Music and the Board of Trustees for the Ontario Science Centre, where he chaired the Operations and Finance Committee. David is a professional engineer and holds a Masters in Business Administration from the Schulich School of Business at York University, as well as a Bachelor of Applied Science in Engineering from Queen's University. David resides in Oakville Ontario with his wife and two children.