Meet 50 emerging leaders reinventing how Canada does business
The Globe narrowed down 50 'Changemakers' – entrepreneurs, academics and executives – whose dedication, perseverance and enthusiasm might just give us the lift we need to make it through the COVID-19 pandemic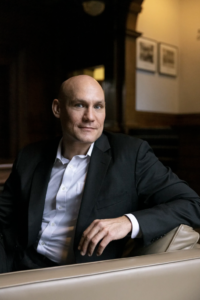 BENJAMIN ALARIE
Co-founder, Blue J Legal (Next Founders, 2016)
If you've never sat through a law class, here's the answer to most of the questions that get asked: "It depends." Needless to say, it can be a frustrating and not overly helpful response. "Well, of course it depends!" says University of Toronto Law professor Benjamin Alarie. "On what? To what extent? It can be a lazy response dressed up as a sophisticated one."
In the lawyers' defence, however, law can be a slow-moving, precedent-based industry where verdicts are indeed based on small differentiating details. Alarie is convinced it doesn't have to be that way, and when he was promoted to associate dean with tenure in 2011, he found himself in a unique spot to make real and immediate change. First, he revamped the grading process. Next, admissions. Finally, curriculum, which hadn't seen a major change since the 1970s and might not get another one for a very long time. "It became clear we were designing curriculum not just for 2012," he says, "but for 2050 and beyond."
What the law might look like a century from now is anyone's guess, but if you had to gamble on something, you'd be wise to bet on technology. "With the understanding that computing power will continue to grow exponentially, I was awestruck by the potential of machine learning and AI algorithms for law," he says. When Alarie's post as dean ended, and with some time off to enjoy, he partnered with two like-minded U of T colleagues—Anthony Niblett and Albert Yoon—to build an algorithm that predicts a judge's likely ruling in advance.
Now reconsider that canned "It depends" response. What if all factors could be considered, the answers plugged into the software, and a prediction made of a judge's likely ruling? "If I could tell you, as a lawyer, there's a 96% chance we're going to win this case, then the other lawyer knows 4% is not worth fighting for," says Alarie. Moreover, the software steers you to similar cases, ranked in order of statistical similarity. "Our algorithms help lawyers make decisions about when and how to proceed, and over time, there will be fewer slam-dunk cases clogging up the courts."
Blue J Legal launched in 2015, focusing its predictive software on tax law—Alarie's personal expertise. Two years later, and having expanded to include employment law, it launched commercially. As an American version currently rolls into the U.S., all the big accounting firms across Canada are now using Blue J, as is the federal government. But where Blue J could sell a premium product only to those who can afford it, it's instead committed to making the software accessible to those who need it most. "We provide the platform to legal aid and pro bono organizations to give access to low-income clientele, too," says Alarie.
The accuracy of his software is already over 90%, and as new cases are added to the system, that number could increase. "Blue J could make everyone's job in this field easier," he says. "Except judges—judging will probably become a lot more challenging."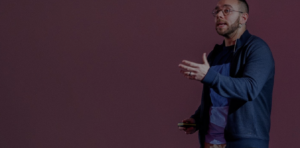 Amin Bashi
Co-founder and Chief Product Officer, Bloom (Next 36, 2015)
Retirement planning is usually about finances, not finding post-career purpose. "You might have a hobby, but it doesn't define you," says Bashi, 30, who partnered with Jeremy Dabor, 29, to help "Bloomers" in Canada and the U.S. discover what they care about. For as little as $149, participants get 12 hours of online group sessions with a certified retirement coach so they can pinpoint their strengths and passions, build community, and create a personal retirement life plan.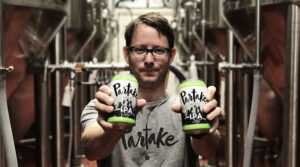 Ted Fleming
Founder and CEO, Partake Brewing (Next Founders, 2021)
Whether for health, dietary or other reasons, more Canadians are looking for non-alcoholic alternatives to their favourite beverages—at least some of the time. "There's a movement, driven by Millennials and Gen Z, who want to have a good time and socialize but also be in control," says Fleming, a Calgary-based non-alcoholic craft beer producer whose business has grown more than 2,000% in three years. By offering consumers a high-quality adult drink without alcohol, Partake is helping to combat the social stigma experienced by non-imbibers.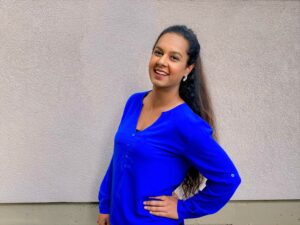 Sumreen Rattan
Co-founder and COO, Moment Energy (Next 36, 2020)
This Vancouver-based startup is scoring an environmental hat trick by turning end-of-life electric vehicle batteries into energy storage units. The innovative solution reduces waste, allows Indigenous and other off-grid communities to switch from polluting diesel generators to clean energy, and gives on-grid businesses a way to store electricity at night for use during peak-demand hours. "Our storage units last for seven to 10 years, providing a second economy for EV batteries," says Rattan, 26, one of four SFU systems engineering grads who founded the company.