Investor Week
September 6, 2022 - September 9, 2022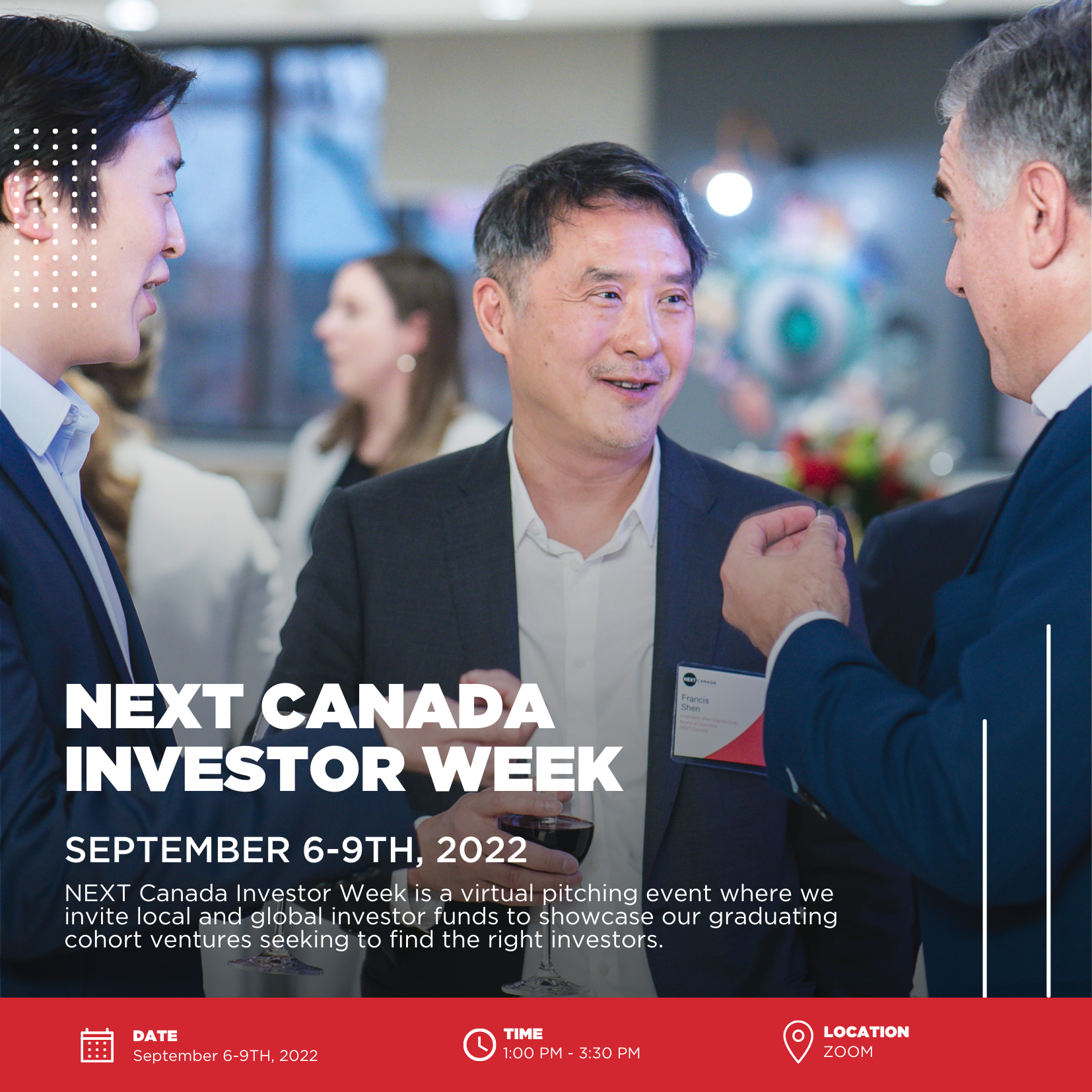 You're invited to NEXT Canada's Investor Week!
NEXT Canada Investor Week is a virtual pitching event where we invite local and global investor funds to showcase our graduating cohort ventures seeking to find the right investors.
Discover all our graduating founder ventures and the Investor Week schedule with your exclusive access to our Investor Week Portal:
https://directory.nextcanada.com/investor-week-2022/
Portal Password: NextCanada2022
Events by Industry:
Sept. 6th: Clean-tech & Transportation
Sept. 7th: Advanced Materials & Manufacturing, AI/ML, Food & Beverage, Retail, E-Comm
Sept. 8th: Education, Software and Enterprise
Sept.9th: Hospitality & Travel, Digital Comms, Retail and Marketing
Join us for an entire block or a specific venture pitch. In the Investor Portal, you can view the full schedule for each day and add calendar reminders for individual ventures. All pitching events are 15-minutes for each venture to present a 3-minute pitch and 12 minutes for Q&A.
For any questions regarding Investor Week, please email Mischa Hamara, Director of Programs, at [email protected]

https://zoom.us/meeting/register/tJcrc–upjgsGtYaw6H5nuxQ4xjpwxeS5VDU